LA CROSSE, Wis. (WXOW) - Community members gathered beneath UW-La Crosse's Hoeschler Clocktower to rally for increased action from the University in the fight against climate change.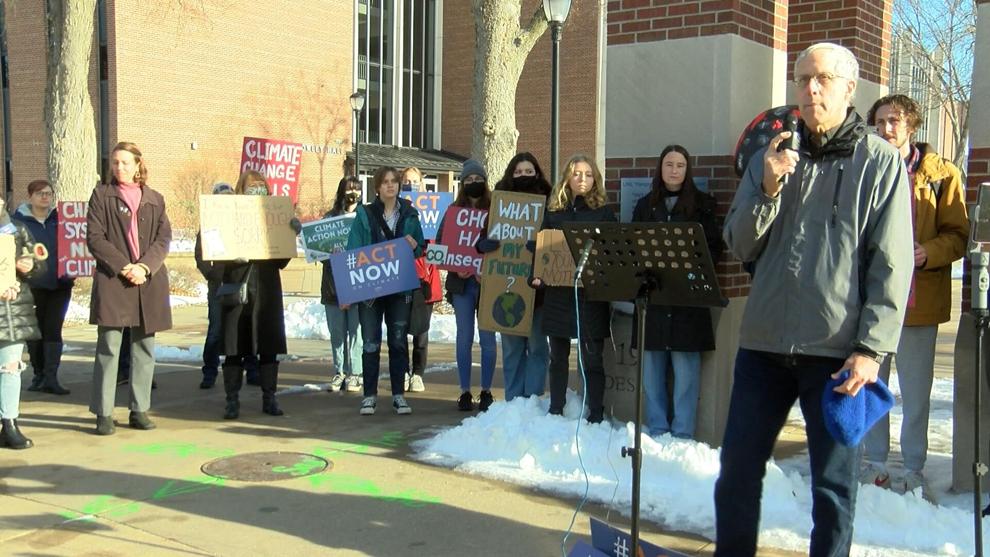 Citizen Action of Wisconsin, student activists, and community members formed a small crowd of about 20 wielding signs and microphones in the gathering on Monday.
Multiple speakers cited the devastation in Kentucky, and surrounding states, as a reason for more action from university, local, and state officials.
Suggested steps included increased awareness among those in power and the creation of new leadership positions, such as a "Sustainability Coordinator."
"By making them more aware, I think it will trickle down and I think people will be more on board with climate initiatives to help the community," said Abby Siakpere, student at UWL and local climate activist.
To limit climate change, activists are determined to strive for a transition to 100% clean energy by the university. One speaker says action could limit the outcomes of a climate disaster.
"Even in my short life, I can see dramatic changes in the quality of weather phenomena, that we're seeing in the middle of our country. It has to encourage us to realize, we are not at that worst place yet," said Mark Neumann, member of the La Crosse Common Council.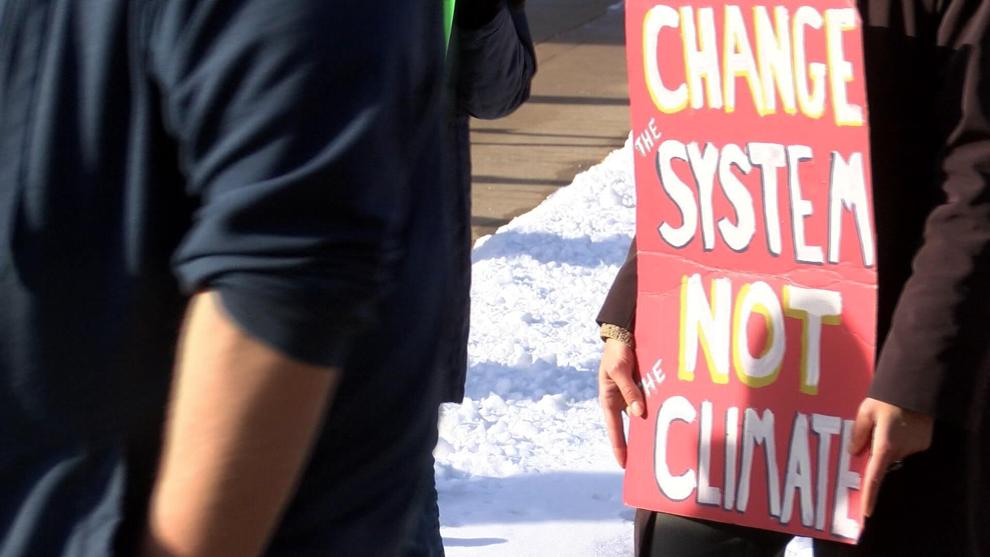 In a previously released statement, State Representative Jill Billings called UWL's climate action "great first steps, but can do more..."