LA CROSSE, Wis. (WXOW) - Art Marson is March's Jefferson Award recipient and he has a very simple reason for volunteering.
"I guess basically the reason I volunteer is that's the way I was brought up. My family was always volunteering in the small community that I grew up in," said Art.
While working at his very first job, Art met a member of the Lions Club and says this brief encounter gave him the tools he needed to continue volunteering. 
"He invited me to lunch and asked me to be a Lion and the Lions gave me the tools to do all kinds of volunteer work," said Art.
Art's favorite volunteer work, that he does through the Lions is at area schools. 
"I think I enjoy doing vision screening with children more than anything because children are curious and they're open in their feelings and stuff
"You know so it's just more rewarding working with young children," said Art.
While Art is a gentle man, he is bold when it comes to asking for money from organizations in order to help those in need.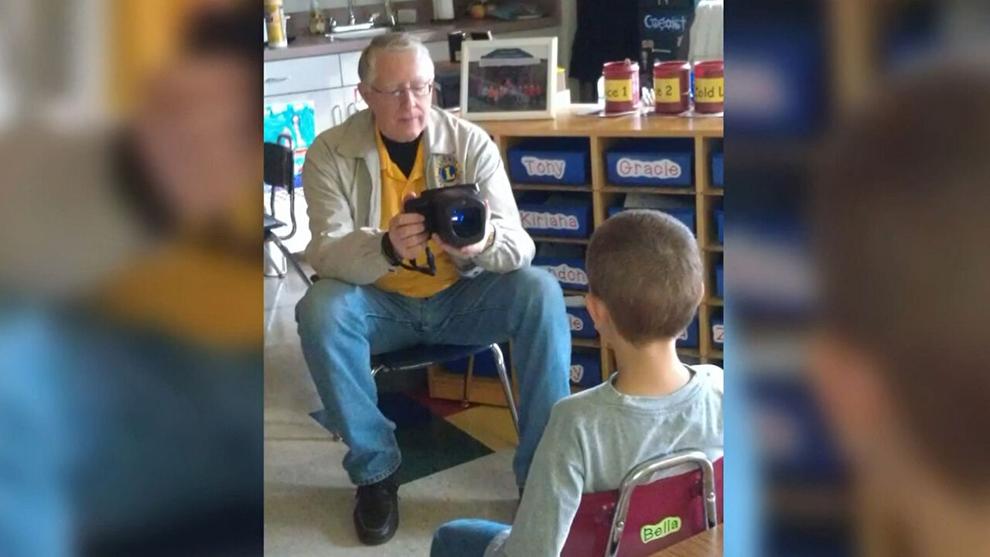 "It only takes you about 30 seconds to screen somebody's eyes with this screener and so I wrote a grant again, got three screeners for our Lions Club here and we do free vision screening in all the schools," said Art.
The Lions Club even screens athletes for the Special Olympics and provides them with protective eye wear if they need it.  Part of the reason for Art's longevity in volunteering can be attributed to making volunteering a family affair.
"Once a TV station interviewed my daughter at Aquinas during a service project. They asked her why she volunteers. She said 'That's what our family does. We do volunteer work and help people'," said Art.
Those kids, now adults themselves working as a social worker and a police officer, have started Art's grandkids volunteering thanks to a simple belief that everyone has something to give.
"It doesn't take much to make a difference. Sometimes a smile to a stranger or helping someone carry groceries out of the store. You can do all kinds of things that are somewhat insignificant but really help people in need. There's always something to do," said Art.
Art is also a corneal transporter.  When someone dies and donates their eyes to the Lions Eye Bank, he takes that donation to Gundersen Health System or Mayo Clinic Health System.