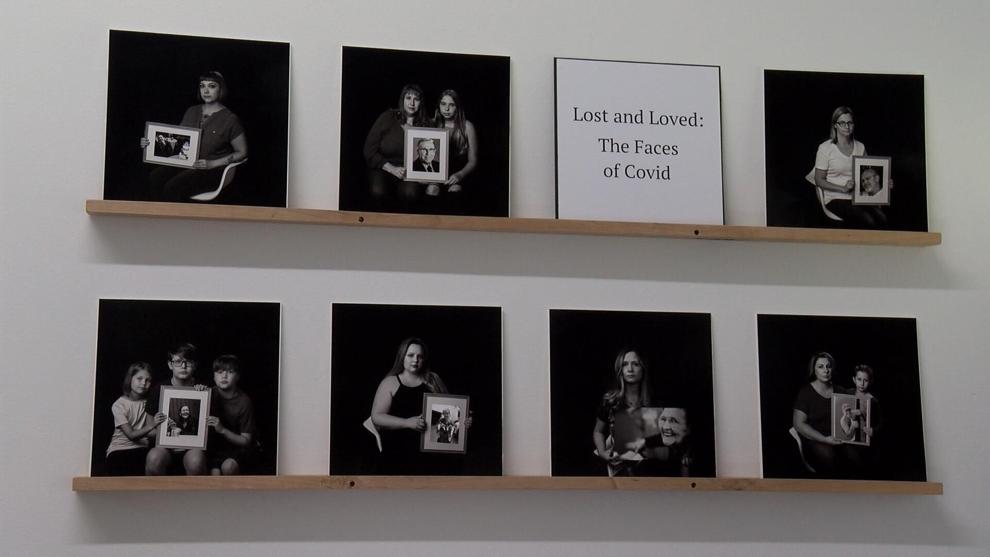 CROSS PLAINS (WKOW) - After the loss of her mother to COVID-19 one local photographer,
Carol Casimir
, set out to remember other victims of this deadly virus in a unique way, through a photographic memorial.
Casimir's mother died from COVID-19 on June 30, 2020.
"I'm so fortunate that I was able to be there for her every day," she said.
Casimir said she was devastated by the loss of her mother and felt alone because, in 2020, there was much so much disbelief about the existence of this virus.
"There's this divide between the sides of who believes what and that COVID isn't real and things like that, and it is real," she said.
Casimir set out to connect with others who suffered the loss of a loved one from COVID-19, using her love for photography and created a photographic memorial.
"It's to remember and to get to know the people who put a face to the people who have died from COVID," Casimir said. 
To provide a platform for others to mourn and share the memories of their loved ones, Carol invited them into her studio to pose for a black and white photo while holding a picture of their loved one.
Participants said being part of this project is helping them to find peace during this pandemic.
"When I saw Carol was looking to do this project, it just really resonated with me," Jennifer Moore said. 
Moore lost her father, Tim Perkins, and said thanks to this photographic memorial her dad will now be remembered as a person, not a statistic.
"He's in this beautiful project, so other people will be able to see this was a loving father, a husband, a friend," Moore said.
"It's an awesome way to pay tribute to your loved one that you lost," Jennifer Gilbertson said.
Gilbertson said she was able to smile after this shoot, something she hadn't done since losing her father, Walt Vinson, last November.
"It was my daughter and I that came to do the photo session with Carol and it just highlights the kind of person that he was," Gilbertson said. "He's front and center and it makes me happy to look at the picture."
Those who've been photographed say being a part of this collection helps heal the negative space left by COVID-19.
"I felt like this was a good way to one help me through the grieving process and two to pay tribute to my dad," Gilbertson said.
"This is the first opportunity that I've talked to somebody else who has experienced this heartbreaking situation," Moore said. 
COVID-19 has left an indelible mark in history and with each of the portraits, Carol says she wants to leave an unforgettable memorial of the grim toll of this virus.
"These people aren't just a number and these are real families struggling, and the devastation that COVID has caused in their families is horrible and I want people to see that," Casimir said.
"We hear all these numbers and when my dad died, there were about 132,000 people that had died and you think that it's not gonna happen to you," Moore said. "I think being a part of this project and being able to share these photos of our loved ones, and putting these faces to these numbers just helps make it that much more real."
It's often said a picture is worth a thousand words and sometimes what's even more powerful is when a picture leaves you speechless.