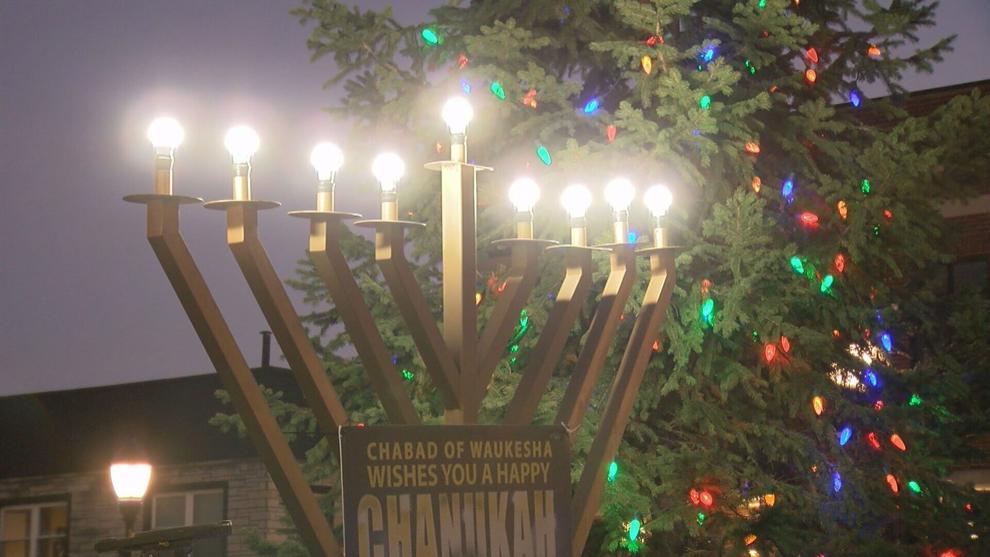 WAUKESHA (WKOW) -- Members of the Waukesha Jewish community dedicated their annual menorah lighting ceremony to the victims of the city's Christmas parade tragedy on Tuesday. 
Rabbi Levi Brook works with the Chabad Jewish Center of Waukesha-Brookfield and spoke at the event. 
"We must validate our mutual grief that our community is going through," Brook said. "We need to weep on each other's shoulders."
Brook, alongside the mayor and other members of the city's Jewish community, handed out charity boxes to attendants of the ceremony as a reminder of how to give back to those in need.
Brook's wife, Fraidy Brook, attended the ceremony and serves as co-director of the Chabad Jewish Center of Waukesha County. 
"[The menorah] serves as a physical universal symbol of peace and light to remind us not to give up," Brook said. "So it feels dark right now for Waukesha. But we won't give up and we will counter the darkness with light."
She and other community leaders decided almost immediately that they needed to support their community during the tragedy. They decided to model the charity boxes after Noah's Ark, which they say stands for "Acts of Random Kindness." 
They're hoping the arks serve as reminders to community members to continue giving as the city continues to heal.
"You know, it's good to say that you care, and it's good to say 'I'm thinking of you,'" Brook said. "But it's better to show that you care. And it's better to show that you're thinking of someone."