La Crosse, Wis. - (WXOW) - The 7th annual Miss RemarkAble pageant took place on Saturday, featuring 11 contestants. The annual event was created to help instill confidence and self-esteem for women with disabilities ages 13 and older.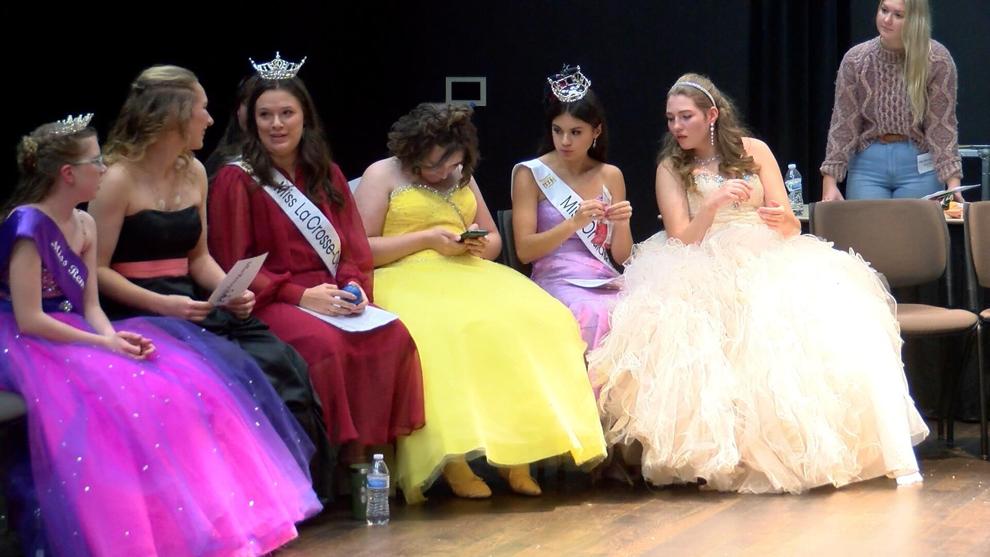 "There are 11 incredible women who are very excited to be advocating for themselves,' said APTIV President and CEO Jenny Felty. "Expressing their talents and showing what great people they are, I think that's part of where the great energy comes from."
The day started with all contestants having a spa day at Sue Kolve's Salon and Day Spa. 
"I got my hair and make up done at Salon Professional Academy, I'm having fun," said contestant Brittany Beranek.
Next up the ladies went to the Bluffs Room on the UW La Crosse campus for rehearsal time. Prepping backstage also meant an opportunity to work with other pageant royalty including Mis Wisconsin and other recent regional pageant women.
"I think when you're around like minded people with the same charismatic personality, people who see things in a positive viewpoint, it creates something beautiful," said Mikaela Mohr, Miss Winona.
"It's been great for me," said contestant Cassie Skogen. "I've been having a great time with the interviews and interacting with all the contestants, getting to meet new friends."
At the end of the day Brittany Beranek was named Miss RemarkAble, receiving the crown and purple sash. However, additional title awards were presented, such as Miss Inspiring, Miss Genuine and Miss Astonishing, and others all accompanied with white sashes. 
"All of the 11 women wo are participating will experience and have a great night," said Felty. "Getting glammed up, dressed up, ou don't get to experience that very often and they're excited about that...just a wonderful night celebrating who they are."