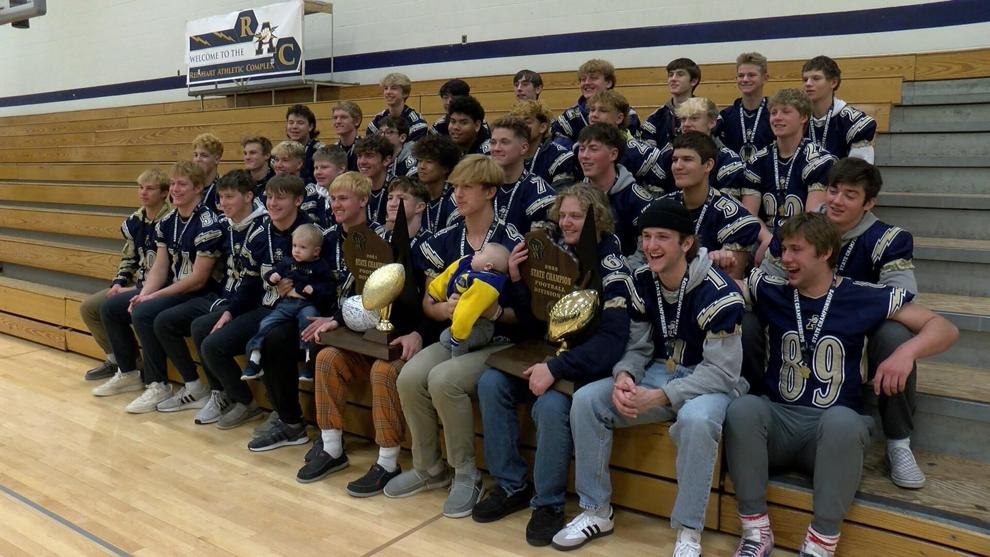 LA CROSSE, Wis. (WXOW) -- The Aquinas Blugolds celebrated a back-to-back WIAA Division 5 Football Championship win. 
The Blugolds took on Mayville at Camp Randall Stadium in Madison, Thursday night in a fight to take the title.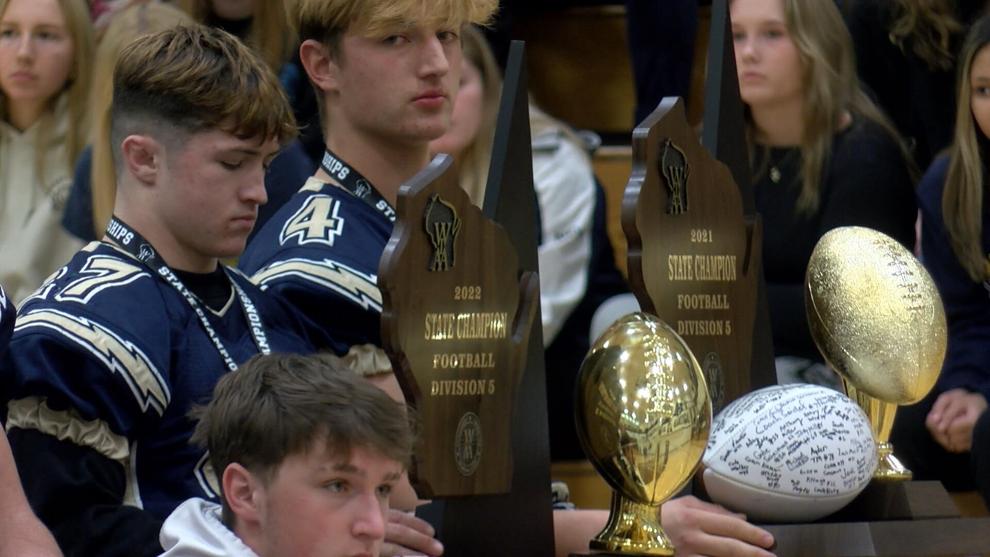 Aquinas High School and community members celebrated the 22-14 win over Mayville with a pep rally Friday afternoon. 
"Super excited, I mean it means the world to me to win two state championships in a row," senior Damien Lee said. "For this one, to be one of the main team leaders on it and all of the seniors that have been with me throughout the years - it means a lot."
He added that having a tough mental game was the key to the big win and that he has faith that the younger guys on the team can keep the winning streak.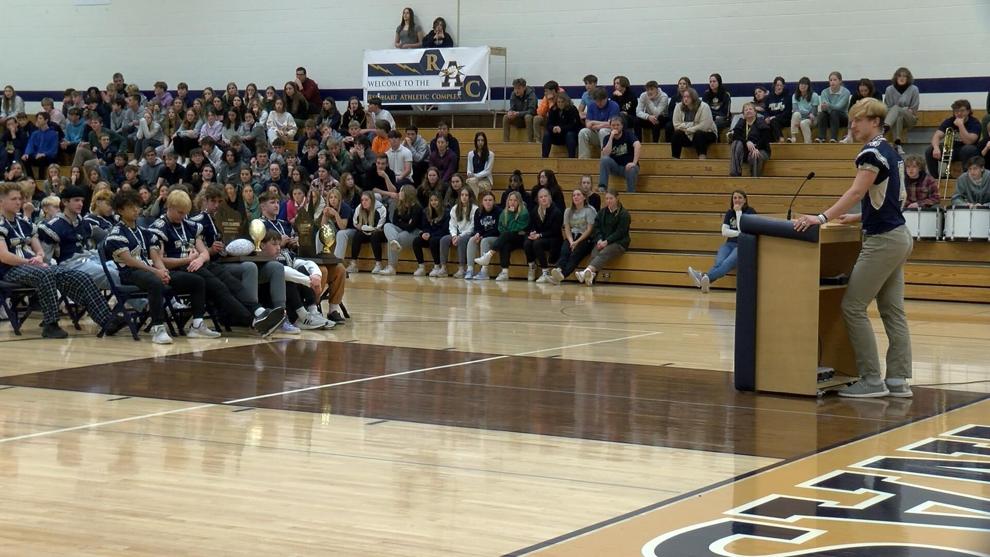 For Head Coach Tom Lee, the team's dedication, hard work and willingness to adapt was the key to success. 
"It tells me something about those guys that everybody was willing to do it and we got better because of it," Coach Lee said. "So, a little bit was coming back from injuries, some of it was moving guys from one side of the ball to the other. It paid huge dividends for us and I'm super proud of those guys for that."
Looking ahead to the next season - Coach Lee said they'll keep looking and working to improve where they can.