HOLMEN, Wis. (WXOW) — High school students pursuing a college degree or immediately joining the workforce signed letters of intent on Thursday.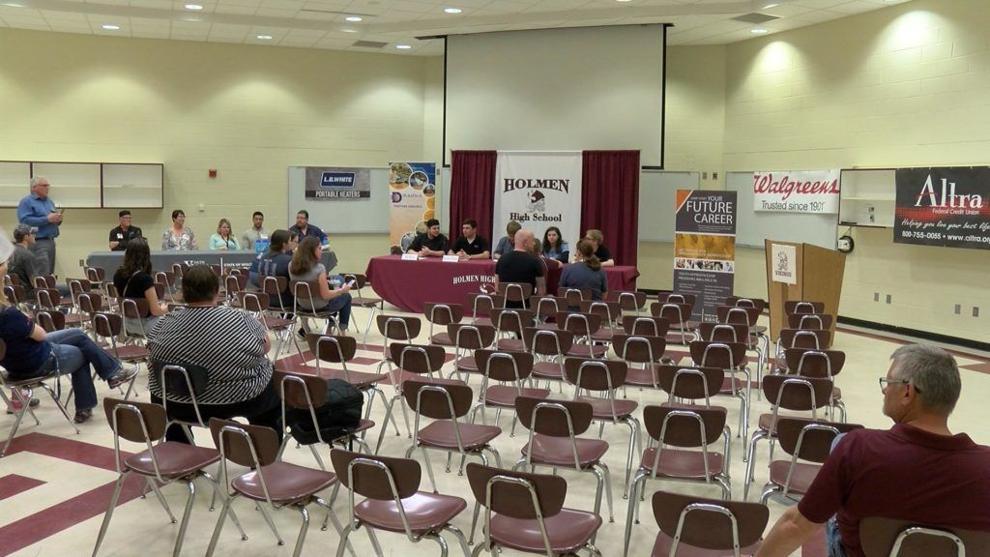 It's common for high school students signing letters of intent to accept college athletic scholarships, but this signing ceremony honored five students who completed the Youth Apprenticeship Career Exploration program.
"It's really allowed me to realize I want to go into the field of marketing when I go to Duluth," Holmen senior and marketing apprentice Braden Nissen said. "So it's quite rewarding and to be able to have the attention here it's going to be quite rewarding overall."
Nissen will attend the University of Minnesota Duluth in the fall of 2019.
The career exploration curriculum at Holmen focuses on critical and analytical thinking for work in today's high-tech public works and computer systems sectors.