PRAIRIE DU CHIEN, Wis. (WXOW) - A Platteville man is facing several burglary charges following his arrest after running away during a break-in attempt Wednesday afternoon.
Prairie du Chien Police Chief Kyle Teynor said they were called to a burglary in progress near Hunter's Slough Campground. When officers arrived, the victim said the suspect had run to a nearby car and sped off. 
While officers were investigating reports of other break-ins to campers, they got a report of the suspect's vehicle near the Prairie du Chien Municipal Airport.
PdC officers and deputies from the Crawford Co. Sheriff's Office quickly set up a perimeter in the area. Using a drone from Crawford County Emergency Management, authorities found the suspect hiding in brush nearby. The suspect's vehicle was located a short distance away.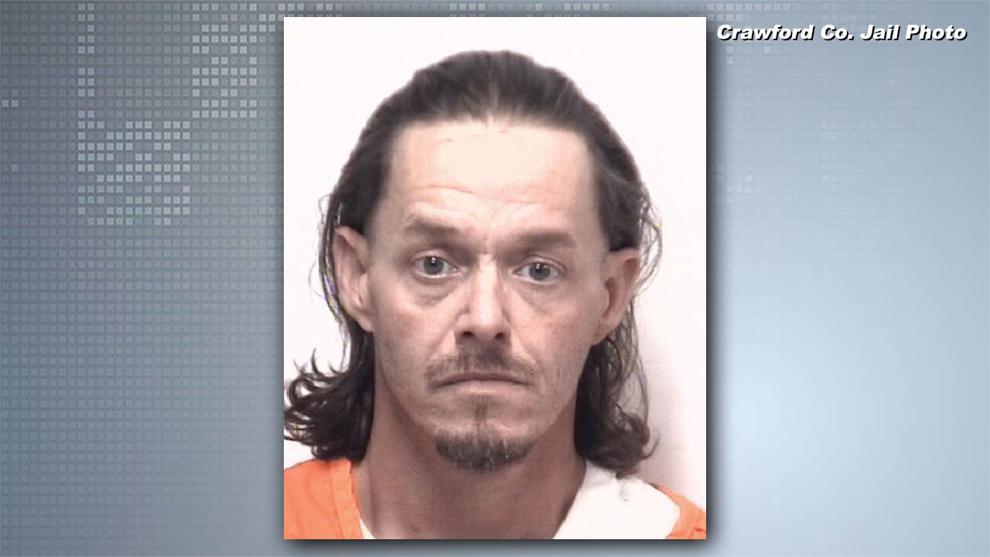 Jeffrey D. Campbell, 42, was arrested on on charges including five counts of burglary and criminal damage to property. 
He's currently in the Crawford County Jail.
Chief Teynor said that the investigation is continuing and additional charges may occur against Campbell.