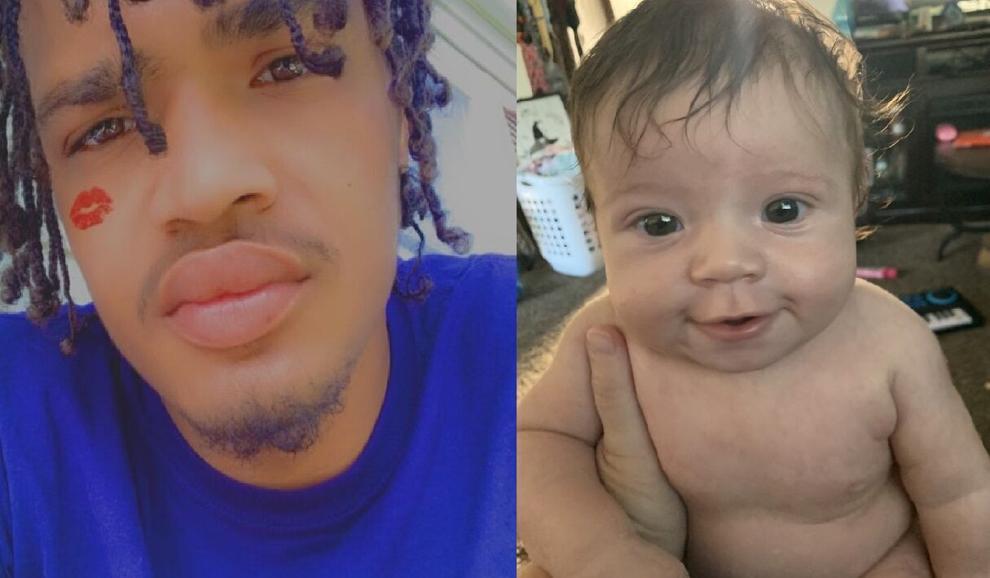 UPDATE: A missing man and his baby have been found safe after several hours of searching in Fond du Lac County. 
Jordan and Serenity Smack were found safe at an address in the city of Fond du Lac.  
"Myself and Lamartine Fire Chief Joe Birschbach would like to extend sincere appreciation to the over 100 emergency personnel from multiple agencies who participated in the search for Jordan and Serenity, and want to thank all of the citizens who provided tips and information,"  Fond du Lac County Sheriff Ryan Waldschmidt said said in the press release. 
The circumstances surrounding the crash and the events after are still under investigation. 
--------------
FOND DU LAC COUNTY (WKOW) -- The Fond du Lac County Sheriff's Office is investigating after a man and his 4-month-old child were reported missing Thursday night.
Authorities said at about 10:30 p.m. a woman and her friend, 24-year-old Jordan, and Serenity, his child crashed into a ditch on Brown Road in the town of Lamartine. 
The sheriff's office said Jordan carried the baby in her car seat into a marshy area. The woman involved in the crash lost sight of them, got the car out of the ditch and then eventually drove home to the city of Fond du Lac. 
The woman contacted authorities at about 2:30 a.m. to file a report.
Deputies responded to the crash scene and began searching the area. They found the empty car seat in a wooded area nearby, but Jordan and Serenity have still not been located.
Jordan was wearing a dark blue hoodie and gray sweatpants. The baby was bundled in blankets.
The public has been asked to stay away from the area so that emergency crews can continue their search.
If you have information regarding the whereabouts of Jordan or Serenity, contact the sheriff's office at (920) 929-3390.