(WXOW) - Chocolate-covered strawberries, champagne cupcakes, and easy bites should all be on your radar when preparing desserts to ring in the new year.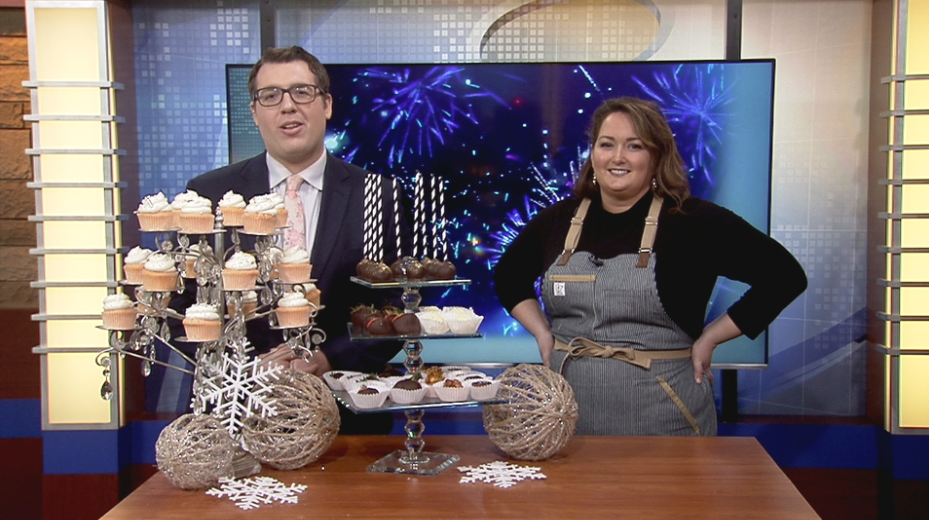 Jen Barney of Meringue Bakery joined Daybreak Friday morning to offer some advice when preparing some sweet treats for your party or at-home celebration. 
When it comes to putting together chocolate-covered strawberries, Barney recommends finding the proper chocolate. Stores will often have chocolate next to the fruits this time of year. Those don't often produce as much flavor as other brands, but they get the job done.
If you are looking for a stronger chocolate, head to the baking aisle and look for between 40% to 60% cocoa. The "Holiday Wars" champion recommends brands like Ghirardelli and Lily's Sweets. 
Begin by melting half of your chocolate and keeping the other half cold. Stir in the cold chocolate and let it meld. Barney says you want to drop that temperature as fast as you can to about 80-90 degrees.
Begin dipping your fruit when it gets down to that temperature range. 
For champagne cupcakes, use a little food coloring and mix a little champagne into your frosting mix. You can find little "gold specs" to place on your desserts. You can track those down at Michael's, Wal-Mart, Target, or other major retailers. Be sure to check with local shops as well. 
Barney also took some time to talk about her latest victory on the Food Network's "Holiday Wars."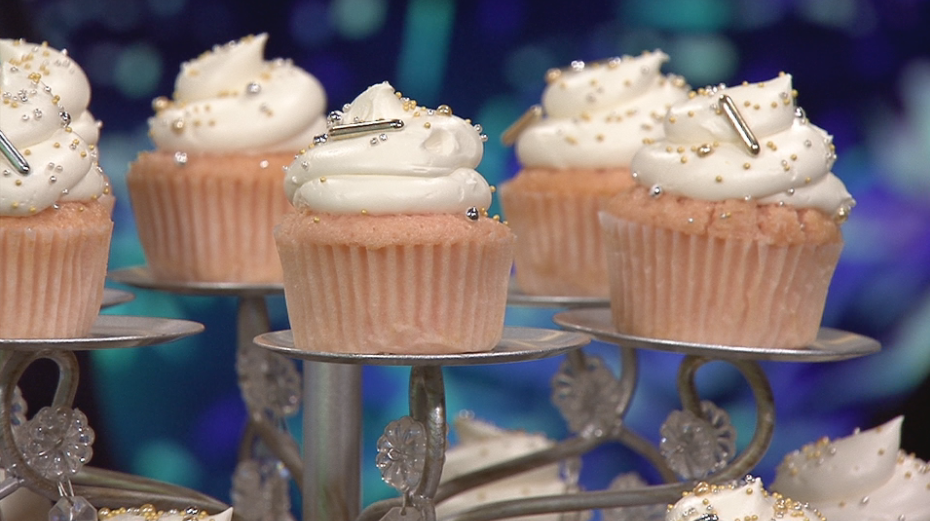 "The other shows I had done were a lot more smaller plates, so this was 100% the hardest thing I have ever done," said Barney. 
Learn more about Jen and Meringue Bakery by visiting Meringue Bakery, Wedding Cakes, Cafe, Jen Barney - La Crosse WI (meringuebakerycafe.com)