LA CROSSE, Wis. (WXOW) -- The spring equinox is just a few days away, and although that doesn't guarantee the snow will leave, it's still a great reminder to start preparing for pollen and spring allergies.
Studies have found that changes caused by a warming planet could also cause allergy season to begin earlier and be more intense.
According to the Center for Disease Control and Prevention, pollen exposure can trigger various allergic reactions, like hay fever. This occurs when your body's immune system responds to allergens by mistakenly identifying them as a threat. This releases chemicals and causes symptoms in your nose (sneezing, runny nose, and congestion).
Another common symptom comes from "allergic conjunctivitis" which causes red, watery, or itchy eyes.
In more severe cases, pollen exposure can also cause asthma attacks for people with asthma.
Dr. Demetrios Theodoropoulos with Allergy Associates of La Crosse says as soon as the snow starts melting, trees begin to produce pollen, and since we can't stop our lives to hide from pollen, he suggests getting into the habit of checking the pollen counts daily to help minimize your exposure and adjust your activities.
"Keep in mind that pollen counts follow the course of the sun. They are low early in the morning and they reach their highest around noon, and they are low again in late afternoon and the evening. So people may want to do whatever outside chores they have to do early in the day or later in the day."
For those who notice allergy symptoms every spring, he says you can start to narrow down possible factors starting with the trees we have in the area.
"[In early spring] It's mostly tree pollen. In our area, it's a little of birch, but we have a lot of oak, elm, beeches... by the end of March it will start coming out, and generally peaks in May, but sometimes even lasts until mid-June."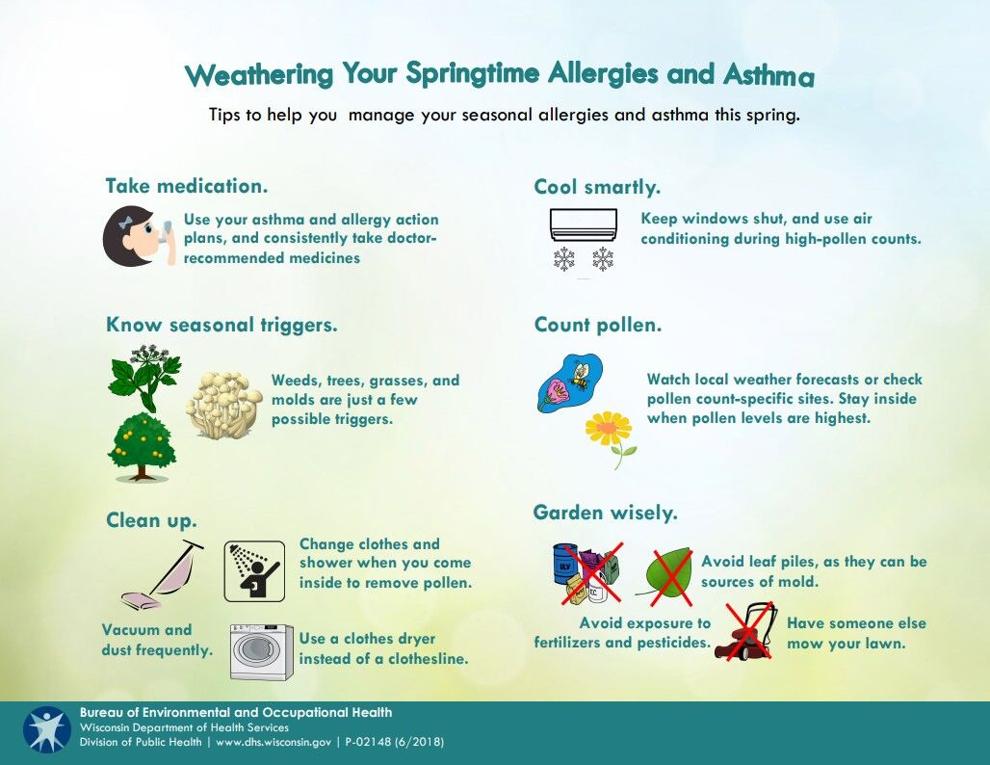 Dr. Theodoropoulos says that getting a skin test by a health provider is the best way to identify your specific allergies, and that allergies are not something that should be ignored.
"Allergies are treatable. People don't have to suffer just because they have allergies, and they should not be ignoring them because allergies can lead to significant complications and chronic morbidity. Conditions like chronic fatigue, poor sleep, poor performance."
Dr. Theodoropoulos adds that there are a variety of treatments beyond taking allergy medications from the store. Things like nasal steroids can be prescribed by a doctor, and immunotherapy treatments, which Dr. Theodoropoulos continues to help research, has seen many advances in just the last few years.