LA CRESCENT, Minn. (WXOW) - To celebrate the end of the year, Crucifixion School hosted their annual pool party at Kistler Park. The last day of school for kids consisted of playing in the park, jumping off the diving boards, and having a poolside picnic. 
The end of this year's pool picnic also marks the end of the school cook's career. Jim Frie says that after six years with the district, he is ready to finally retire. 
"I retired once, and then the cook decided to resign, and my wife said 'You should go and help out, just hold down the fort until they find another cook,'" said Frie. "That was six and a half years ago. So, I'm retiring for the second time." 
While Frie has only worked for the district for a short period of time, his impact on the students and staff has been vast.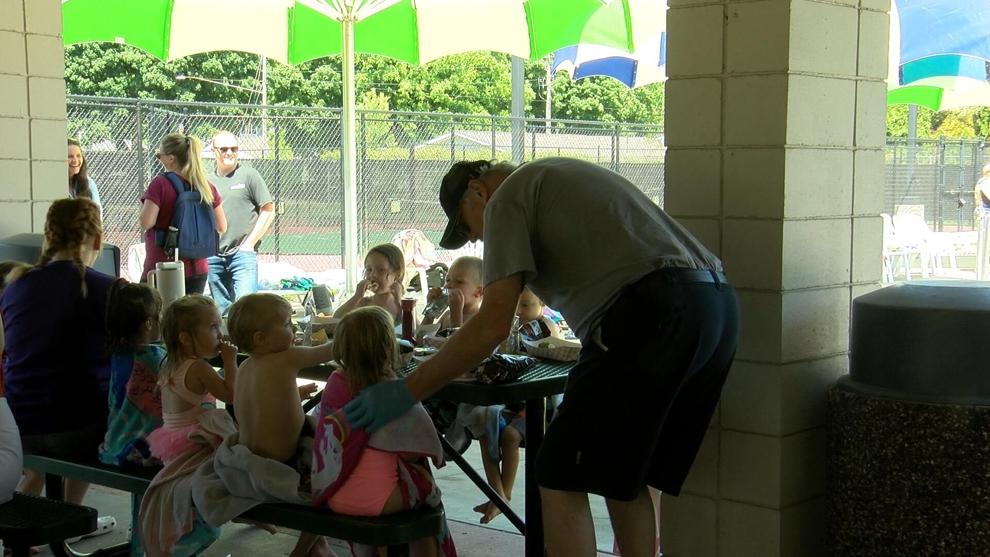 "Everybody knows Mr. Frie. They love the food," said Doug Harpenau, Principal of Crucifixion School. "He comes in and always gives out treats. He's not supposed to, but he does. He's a good guy."
Harpenau said that Frie will be dearly missed by all the children, teachers, and administrators he served. Frie seems to hold a similar sentiment.
Frie said that while he is looking forward to retirement, some of his best times were the days spent with the children.  
"My fondest memories are working with all these children, being around them," said Frie. "I've just loved every minute of that. It's been great."