LA CROSSE, Wis. (WXOW) – Road construction causes a few changes to the traffic schedule during Oktoberfest in the North Side of the city.
La Crosse Police Department Sergeant Tom Walsh said George Street is completely closed from Clinton Street to Gillette Street due to construction. He also said the Torchlight Parade staging area for bands and floats moved from Rublee Street to Livingston Street.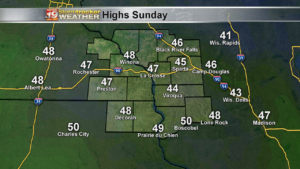 "We're going to see a lot of changes in our traffic patterns for the parades this year," Sergeant Walsh said. "We're asking the community's help in giving themselves added time to get there and recognizing that they may not be able to get to locations that they have in years past."
Sergeant Walsh also said people cannot put out tarps to watch the parades until after 12:01 a.m. on Saturday, September 28. If people try to mark their spots ahead of this time, law enforcement will remove it. People cannot put out tarps on the causeway until after 7 a.m. on Saturday.