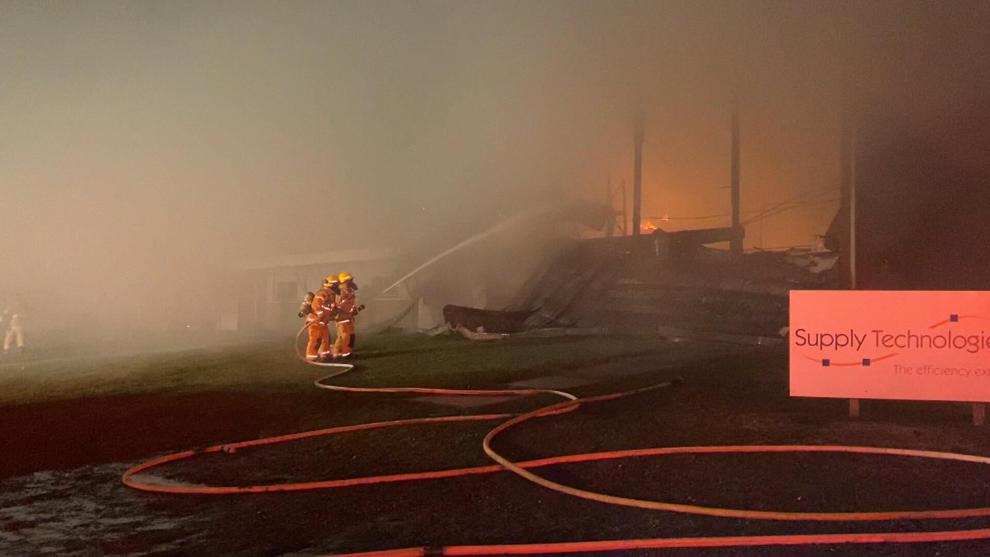 ETTRICK, Wis. (WXOW) - What's commonly known as the sales barn in Ettrick is a total loss after a fire Thursday night.
The Ettrick Fire Department said the blaze began around 6 p.m. at Supply Technologies. By 7:30, the building was consumed, and crews brought in a bulldozer.
Fire officials say no one was injured. No word yet on a cause.
Crews from Arcadia, Blair, Galesville, Trempealeau and Whitehall assisted Ettrick responding to the fire.