ONALASKA, Wis. (WXOW) - For over 20 years, Centering Onalaska volunteers have purchased the 56 flower baskets that line Main Street, Great River Landing and Dash Park during the summer months. 
Fifty pound baskets of wave petunias are hung in pairs on the city light poles. With these flower baskets, the group aims to beautify the downtown Onalaska area. The flower baskets are typically on display from May to October, with the flowers growing up to five feet long.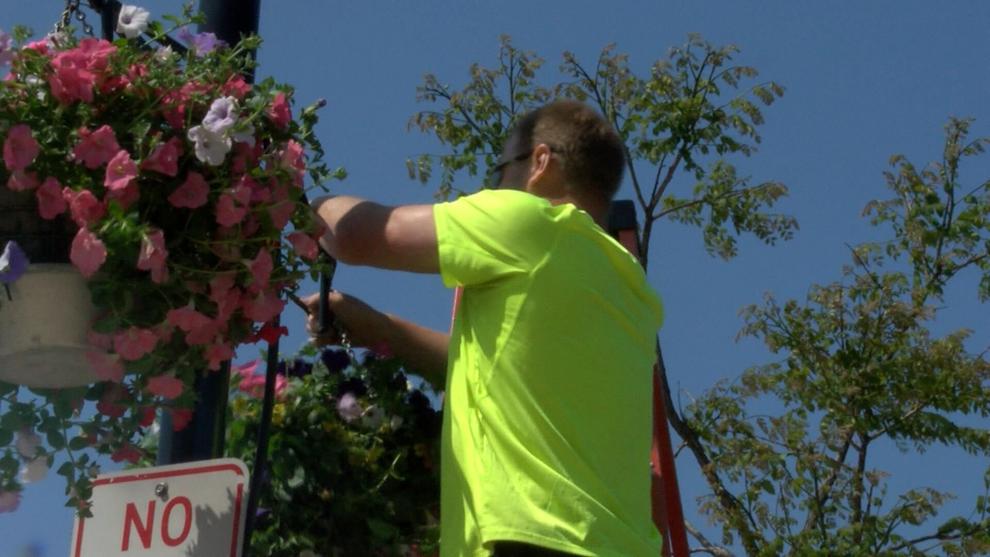 According to volunteer Jan Brock, this year also marks the last year the volunteers will supervise the baskets. 
"Because our volunteers are aging out simply, we are going to continue the flower baskets, but the city will take on the responsibility," said Brock.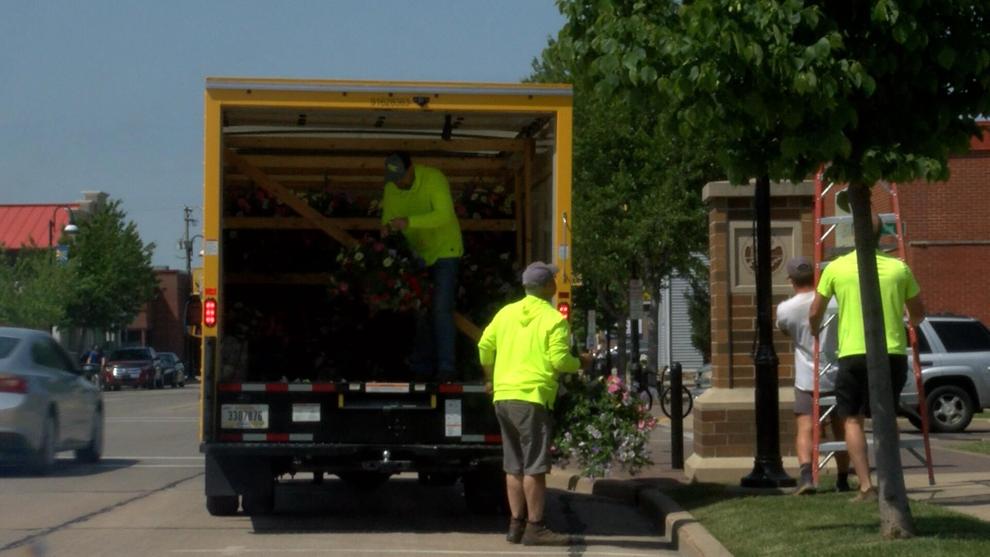 The citizen group has set up a Centering Onalaska Flower Basket Endowment Fund to help fund the baskets and the watering going forward. 
Brock said that the endowment fund has been building steadily, but more support is needed.