ROCHESTER, Minn. (WXOW) - Minnesota Governor Tim Walz was in Rochester on Thursday on a state-wide public safety tour. 
During his visit, Walz discussed his plans for the state budget. Under the Walz-Flanagan Budget, the average city in Minnesota would receive about $240,000 to invest in public safety.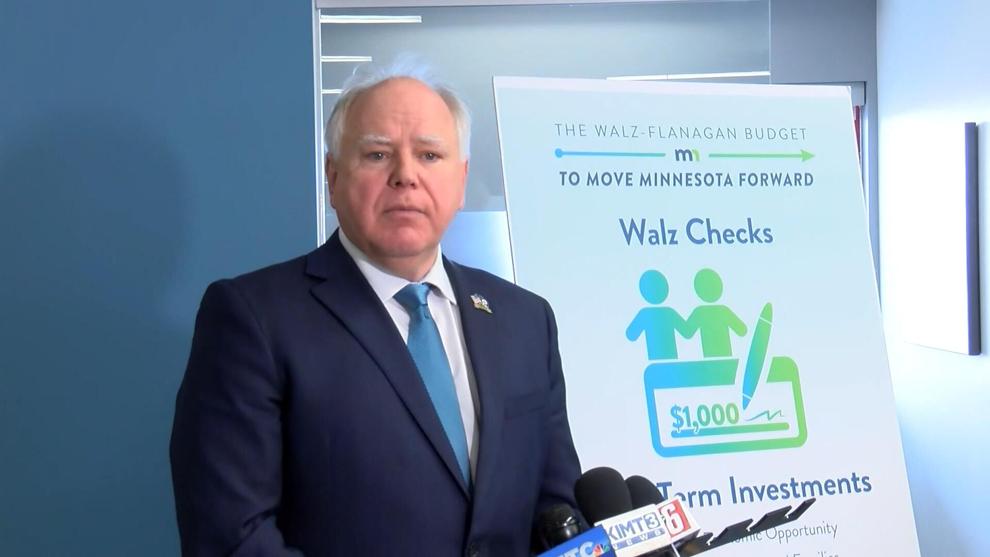 The proposal would also distribute Walz Checks of up to $1,000 directly to Minnesota residents. Single tax filers would receive a payment of $500 while a married couple would receive a payment of $1,000.
"It's an opportunity for the legislature to do something that shouldn't be that hard," Gov. Walz said. "Find win, win, wins that benefit Minnesota families and Minnesota small employers. Get back to this issue of providing financial stability for folks so they can start thinking about what their future looks like."
More than 2.7 million Minnesota households would receive a Walz Check under this proposal.