LA CROSSE, Wis. (WXOW) – Great minds are at work at Logan High School, combining health and science. Seniors who are part of Logan's InvenTeam created an energy-saving, self-sufficient prosthetic limb. Next month, it will be displayed at M.I.T's EurekaFest in Massachusetts.
On Wednesday, at Logan High School, the nine-member Logan InvenTeam showcased their completed prosthetic limb, which was awarded a $9,500 grant from the Lemelson-MIT program. This program recognizes emerging collegiate inventors whose inventions could impact important aspects of the world, and to encourage youth to invent and develop their hands-on skills in (STEM) science, technology, engineering, and math.
Logan High School is one out of the 15 schools who received a grant up to $10,000. Only 32 schools were chosen to be considered for EurekaFest.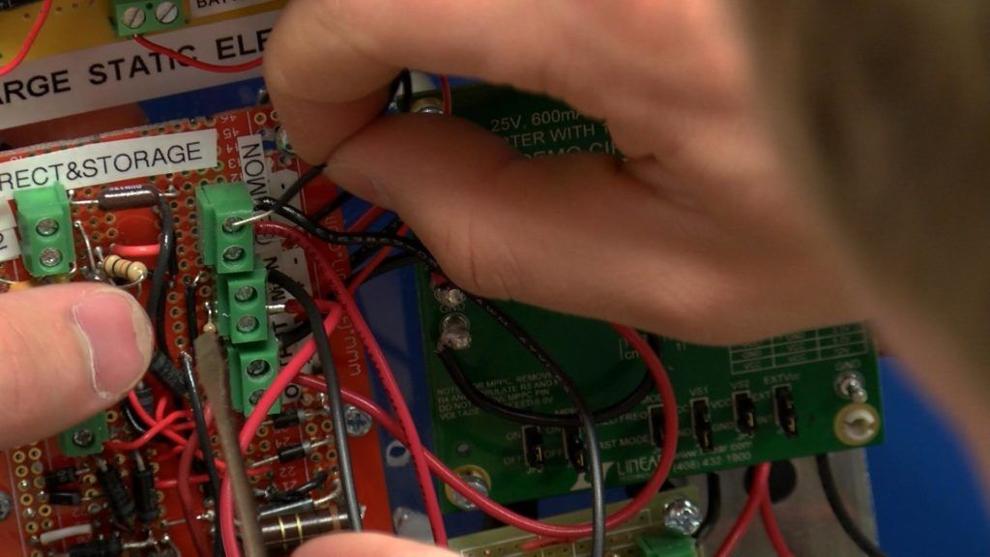 Paige Treakle, the Project Manager for Logan's InvenTeam, said when an individual wears the prosthetic and walks around, the kinetic energy charges the leg. The prosthetic limb will also have the function to send outputs of its battery life percentage through Bluetooth technology, which then will show on a cell phone app.
"I really love that we get this opportunity and that we get to work with real things that can help with real people," Treakle said. "It's not just a worksheet in class, its applicable to real life."
Logan InvenTeam members said the prosthetic would significantly improve an amputee's freedom by extending the time he/she can use the limb without being restricted to plugging it into a wall socket to recharge.
Austin Sather, the Software Lead for Logan's Inventeam, said working his team members on all the kinks with the prosthetic limb, was his favorite part.
"The problem solving, and even the failure of it, just working through it and trying to figure out what was the best solution," Sather said. "That was definitely my favorite part, and everyone here is really fun to work with."
Caitlin Coffey, the Software/Sustainability lead for Logan's InvenTeam, said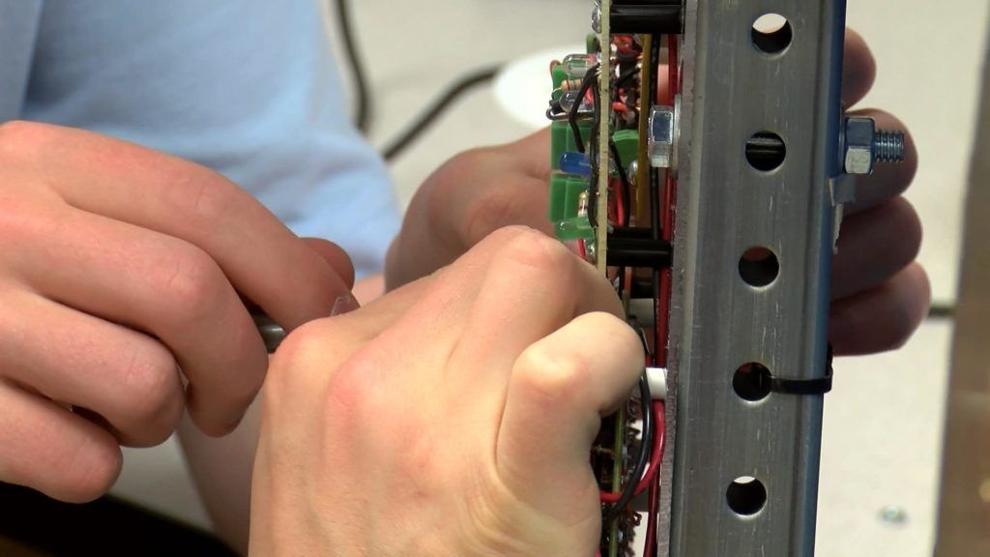 she wants to pursue a career within the field of engineering. Coffey said she gained so much experience during her time working on this project with her teammates.
"It's completely different from all of my other classroom experiences," Coffey said. "I actually get to do hands-on work with some of the software that I will be using in college."
EurekaFest will happen the third week of June from Tuesday through Saturday on M.I.T's campus in Cambridge, Massachusetts.
Steve Johnston, Technology Engineering Instructor, and mentor for Logan's InvenTeam, said when the selected teams across the U.S showcase their invention at EurekaFest, it will not be a competitive environment, but more of a showcase to celebrate each invention.
EurekaFest: Is a program where high school and college students create prototypes to try and solve real-world problems through invention. The top collegiate inventors who won the coveted 2019 Lemelson-MIT Student Prize will be showcasing their inventions alongside high school InvenTeams.