La Crosse, Wis. - (WXOW) - Oktoberfest royalty were up early for a day two tradition, the slicing of the golden brat.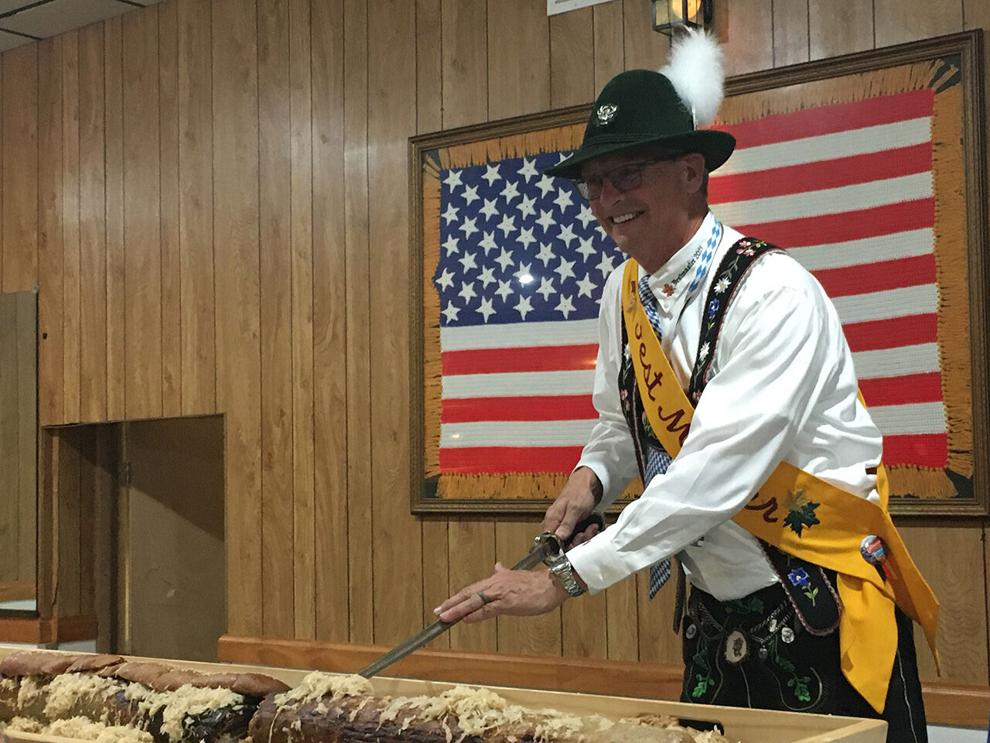 The event took place as the La Crosse American Legion Post 52. A breakfast meal is followed by the official placing of the giant sausage on a special tray. The tray is placed on a small stage for the official slicing. With swords drawn, Festmaster Tom Tiggerlaar and La Cross Mayor Mitch Reynolds made their official first cuts into the mega bratwurst. 
"I thnk we're all pumped up for a little more fun this year," Tiggelaar said. "Let's face it, without Oktoberfest last year it was a pretty dull year. Now we're ready to have fun."
This year marks the 10th anniversary of the giant brat slicing. Local company Bakalars sausage provided the mammoth meat, this year coming in at 60 pounds and measuring 8 feet in length.