La Crosse, WI (WXOW)  The latest Marquette University Poll shows a statistical tie in the Wisconsin governor's race.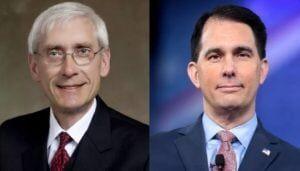 In one month, the race went from 49-44 Tony Evers to 47-46 Scott Walker.
UW-La Crosse political analyst Tim Dale provides some insight about the race, beginning by answering, what happened in just one month?