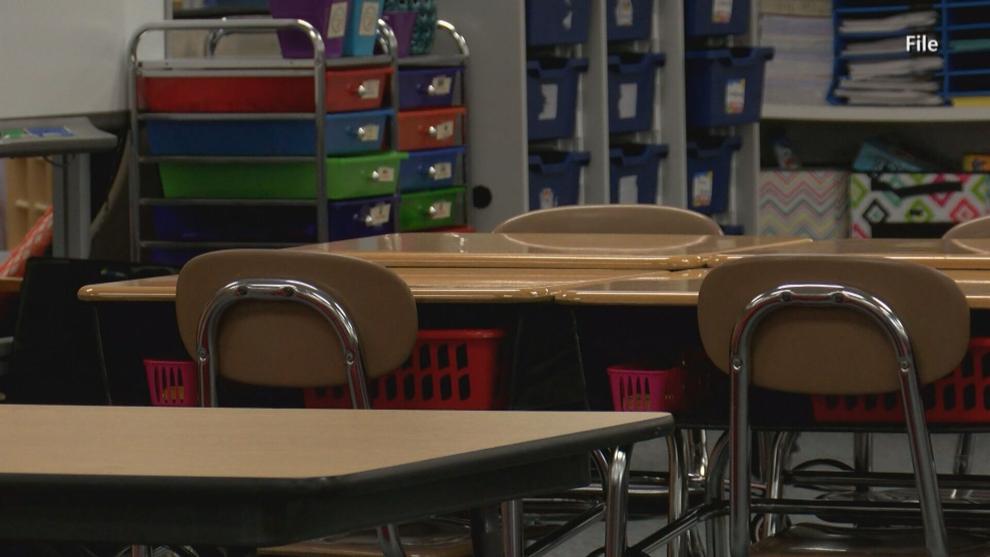 MADISON (WKOW) -- Republican leaders in the legislature believe they're proposing a fair offer when it comes to education funding in the next state budget.
However, Wisconsin's top education official says she believes it's unreasonable to leverage public school funding in order to increase the number of private and charter school vouchers.
Education will be just one of many potential agrees of disagreement, and perhaps compromise, when the budget debate begins early next year, starting with Democratic Gov. Tony Evers' budget.
With Wisconsin projected to have a $6.6 billion surplus, there's enough to grant both GOP leaders and Evers' wishes.
Republicans want to enact a sweeping, permanent income tax cut across all earning levels, moving the state closer to a flat tax. Evers' top stated priorities are more funding for public schools and local governments.
GOP leaders, Assembly Speaker Robin Vos and Senate Majority Leader Devin LeMahieu, said Tuesday at a WisPolitics luncheon they'd support more public school funding, but want Evers to support school choice expansion in return.
"Look, I am willing to go to our caucus and advocate for more money for public schools," Vos said. "I think that's good for our state. I think school choice is good for our state, it's kind of settled law. That doesn't seem to me to be an outrageous position on either side."
State Superintendent Jill Underly said in an interview with 27 News she didn't think it was a fair trade-off. Underly said public school funding is required by the constitution, and should not be a bargaining tool to expand private and charter school vouchers.
"It's kind of like a public park or public golf course; they're for everybody," Underly said. "And, so when you have this trade-off, like, 'we'll give you money for your public golf course, but you have to make sure we're paying off these private golf courses too,' that's not what this is about."
The Department of Public Instruction (DPI), which Underly oversees, requested  more than $2 billion in additional state funding for the next two-year state budget.
Underly said the request was fair because the Republican re-write of the current budget did not provide additional spending dollars for schools. The budget instead provided more state funding, but at the same time reduced how much districts could levy in property taxes as part of Wisconsin's school funding formula.
Republicans said schools were getting enough extra funding through federal pandemic aid.
Underly added trade-off of public school funding in exchange for voucher expansion was unfair as long as private schools could turn away students public schools are required to accept.
"Public schools are for every kid in the state, every corner of the state -- rural, urban, suburban, north, south, it doesn't matter," she said. "And they're not exclusive, and so that's what we need to be investing in."
The DPI budget called for a significant increase in special education reimbursements, calling on the state to cover 60 percent of districts' costs by 2025. The current rate is 30 percent. Doubling the reimbursement rate would cost more than $700 million.
The budget also called for increasing both per pupil payments, and raising the property tax limit by $650 per student by 2025.
Republicans have consistently said, however, any additional public school funding would require compromise from Evers, either on tax cuts or school choice.
"If we have an opportunity to invest in, you know, K-12 education and expand school choice, that'd be amazing," LeMahieu said. "Or invest in education and get transformational tax cuts, you know, but it has to be a give and take."