LA CROSSE, Wis. (WXOW)-- The Viterbo University Dance Team has only been a varsity sport at the university for 5 years, but they are ready to make a name for themselves with their second National championship appearance.
The team has made the journey to Ypsilanti, Michigan for back-to-back showings at the National Association of Intercollegiate Athletics (NAIA) Competitive Cheer and Dance Championship.
Head coach Ana Luz says the ability to compete as a varsity sport is something the whole team appreciates.
"It's kind of crazy that it's not a varsity sport at all schools! But we are lucky that it is here at Viterbo."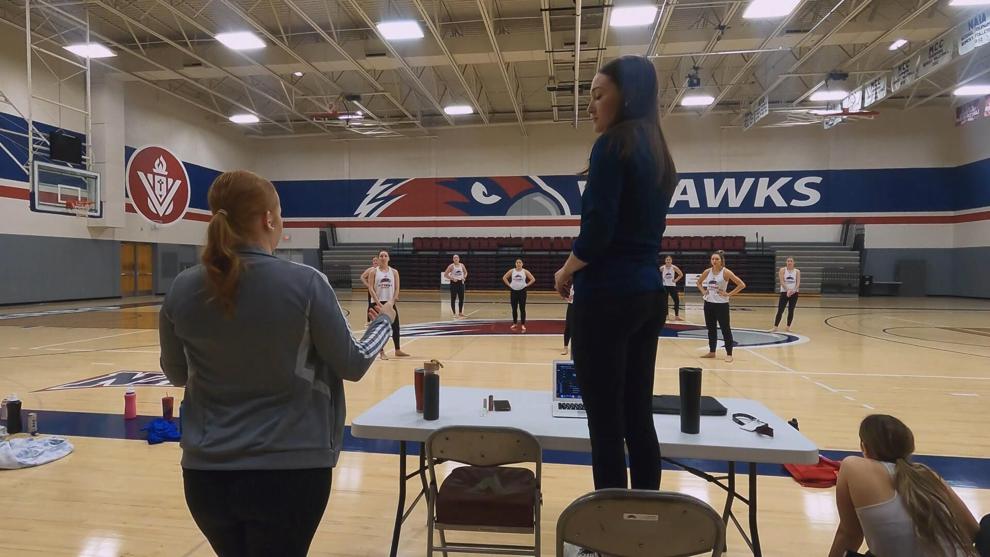 Only the NAIA offers schools the ability to have dance as a varsity sport. Dance teams at schools in the NCAA organization, like schools in the University of Wisconsin system, do not offer dance as a varsity sport.
Viterbo is one of 12 teams that will compete on Saturday for the national title.
"Sometimes it's funny because we'll travel 7 hours to perform for 2 minutes. But that's what our sport is!" says Luz.
Both Coach Luz and Assistant Coach Emily Gross say they've seen a growth in the sport, but that it's still rare and there aren't many people that have a solid understanding of it's rules.
"The girls are athletes but you're making art as an athlete. The girls are moving in different places and they're doing different tricks and everything, but if you watch one girl individually. These girls are so athletic!"
Coach Gross adds, "They're also mastering not just one style of dance. Within our routine they're mastering three. They don't really get time to reset. It's jazz into hip-hop into pom and it's all meshed into making one beautiful piece of art."
Additionally, 5 girls are in the running for an All American designation. It is similar to 'All Conference' but athletes are decided out of applicants throughout America, not just a single conference.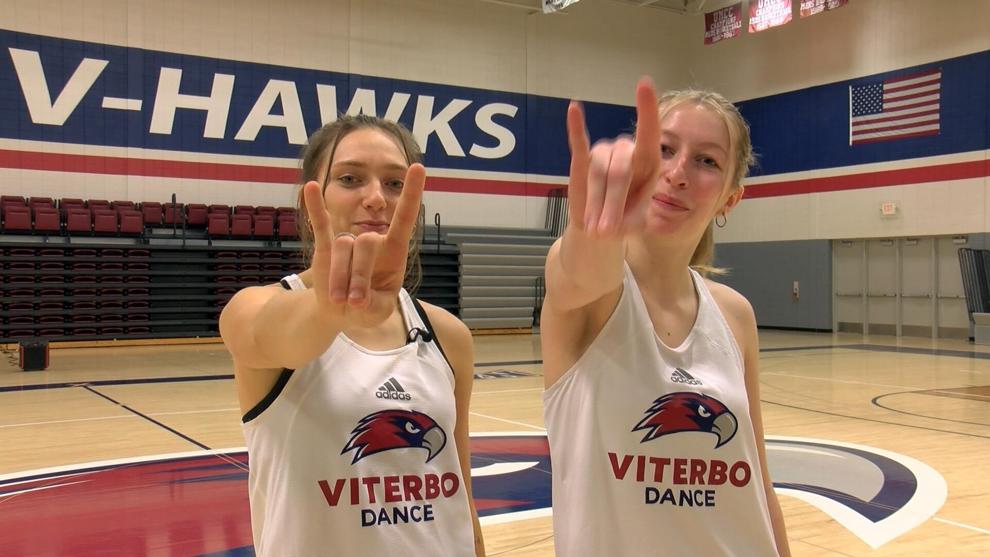 Maddie Dibble and Madeline Fitzgibbons are both juniors at Viterbo University and on the dance team. Both girls stress that there's a lot of pressure when you only have one shot to perform.
"You put so much time into practice," says Dibble. "Hours on end, and then you have two minutes to go out there and perform it perfectly."
Fitzgibbons adds, "If there's one skill you have to hit it that time. You don't have a chance to redeem yourself."
But the girls add that they wouldn't trade the long workouts, early mornings, or busy schedules for anything. 
"Just getting to experience it with your team. We all bond from the beginning of the season to now," says Dibble.
Fitzgibbons agrees. "Nationals is a victory lap."
---
You can stream the preliminary competition on the NAIA website.
Viterbo University Dance Team will perform at 4:30 p.m. Friday, March 10 for the preliminary round.
They will perform in the final round Saturday morning.