LA CROSSE, Wis. (WXOW) - Three people are arrested on charges including making terroristic threats after an incident at Blessed Sacrament Elementary in La Crosse early Wednesday afternoon. 
La Crosse Police said that just after noon, at 12:04 p.m., they received a call from the school about a possible threats incident. 
Staff said three people in a vehicle were seen driving past the school's playground yelling at the students. 
They were brought inside and locked down in the school as a precaution as a number of officers arrived at the school. A search started to find the vehicle. 
An investigator quickly located the vehicle and after stopping the it, the three people were arrested at 12:32 p.m.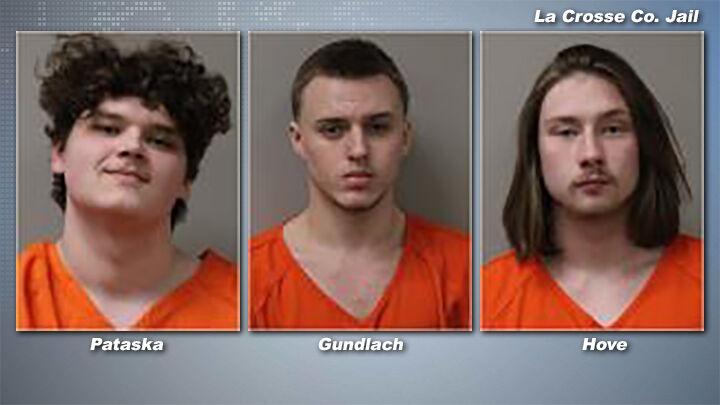 Hunter N. Gundlach, 19, Alex P. Pataska, 18 , and Brady P. Hove, 19, were taken into custody and booked into the La Crosse County Jail on the terroristic threats and disorderly conduct charges. Gundlach and Pataska were also charged with misdemeanor bail jumping.