TOWN OF CAMPBELL, Wis. (WXOW) - Steps toward removing the forever chemicals know as PFAS are underway but not happening as quickly as some would like. 
Jon Morschhauser lives on French Island. For about a year, he's had to question his water use around his home since it was discovered to be contaminated with PFAS.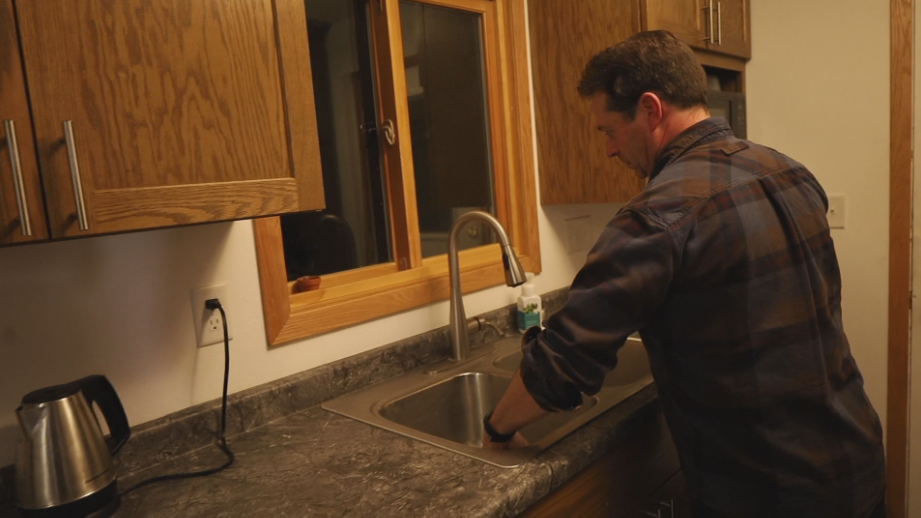 Morschhauser has to use bottled water and water jugs for drinking, cooking, and other tasks like brushing his teeth. He's been doing this for nearly a year.
"I'm a school teacher and we talk about 'is it a human right to have access to safe drinking water?', and kids are like, "Oh yeah!" exclaimed Morschhauser. "They've heard about lead in the water. They've heard about pesticides that get into the water, but when we talk about PFAS, they're like, "Huh? What do you mean?" I'll say French Island, and they're like, "Oh yeah, poison water."
Prolonged exposure to high levels of PFAS has been shown to cause health problems like birth defects, high blood pressure, changes to liver enzymes, and cancer.
Unless the problem is directly impacting someone, most people don't actually know what PFAS are. 
We put out a survey on our website and collected more than 300 responses over 5 days.
Our first question was, "Do you know what PFAS are?" 57.6% said yes, 42.4% said no.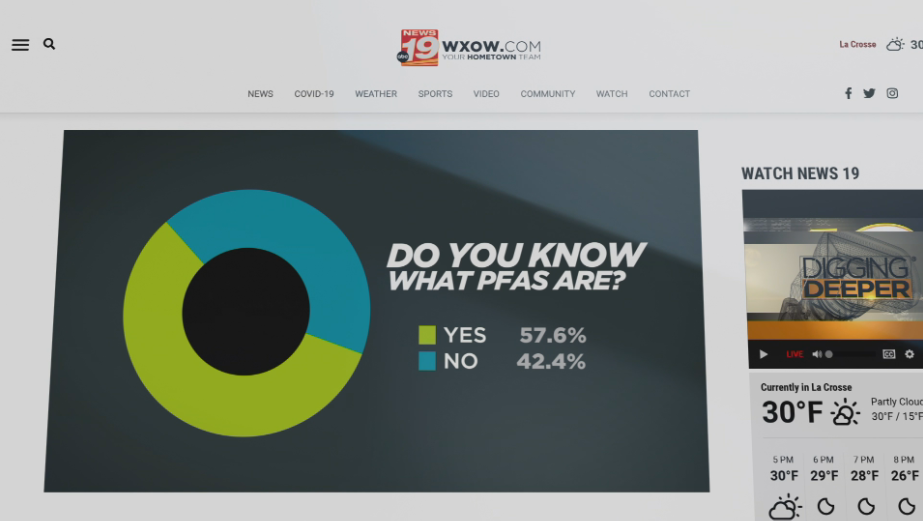 Our second question was, "If someone on the street were to ask you to define PFAS, would you be able to do it?" 54.2% said yes, 45.8% said no.
The other part of our research brought us to Madison to see what students and young adults knew about PFAS.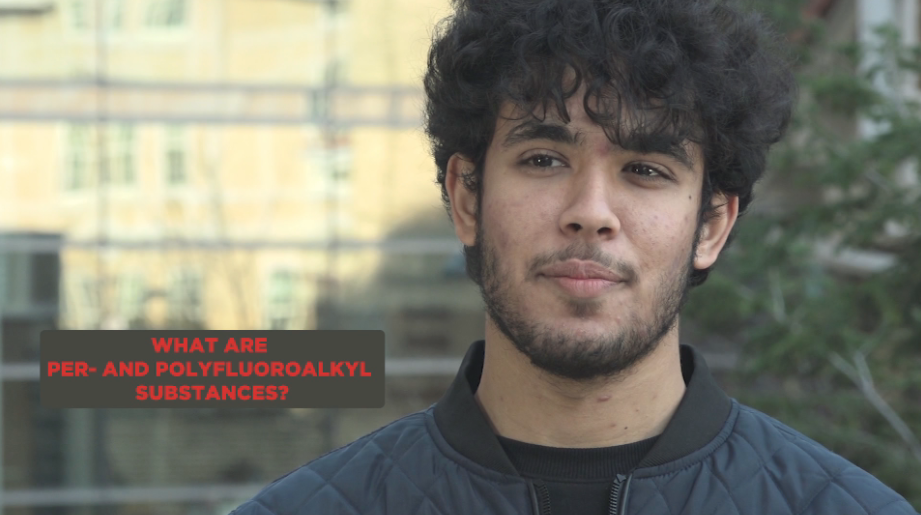 We spoke with 15 people on the street. Of the 15, only three knew or had a general idea of what PFAS are. 
"PFAS is hard for people to always comprehend," said Amy Barrilleaux, communications director at Clean Wisconsin. "It is a class of chemicals. Thousands of different types of chemicals fall under that PFAS category, and they're super useful, so you can find PFAS everywhere."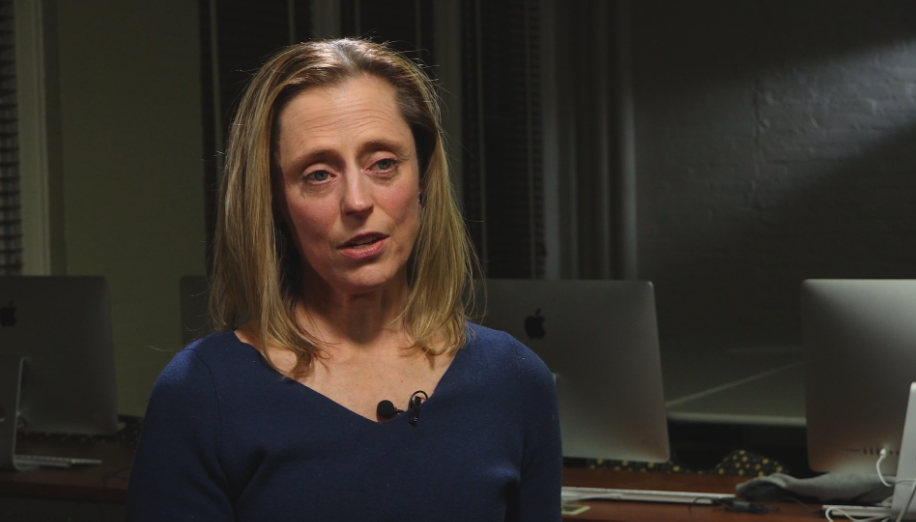 Clean water advocates like Barrilleaux are trying to shift the narrative from using a name like PFAS to 'forever chemicals' to elevate the gravity of the situation.
"It's not just that they are harmful. It's that they are harmful and they stay. They can stay in people's bodies, they can stay in fish, in soil, in sediment, in water and they have really concerning properties. They don't break down naturally in the environment," said Barrilleaux. 
The hope is that the more people understand the problem, the more they'll take action. But that can be difficult, especially when research is still ongoing.
"Every year there's new studies, the health impacts are constantly going, there's new evaluations, there's new PFAS compounds themselves that come to the forefront," said Paul Mathewson, Ph.D., staff scientist at Clean Wisconsin. "Originally, there was just two compounds: PFOA, PFOS and then GEN X came along so there's always a new compound of concern."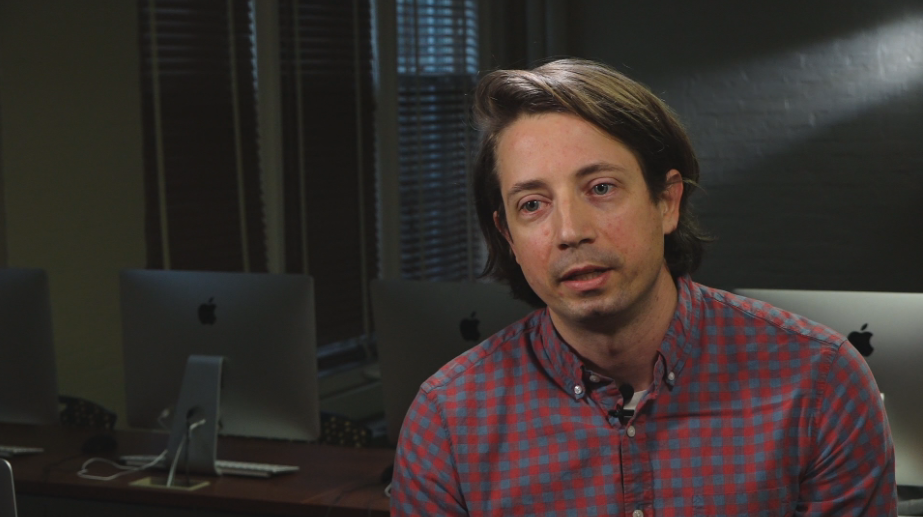 All of this as places like the Town of Campbell await a piece of federal funding for remediation. Wisconsin is set to receive nearly $142.7 million for water remediation, including funds for PFAS. However, the state has not revealed how that will be spent.  
Morschhauser considers the solutions in place right now band aid responses to the problem.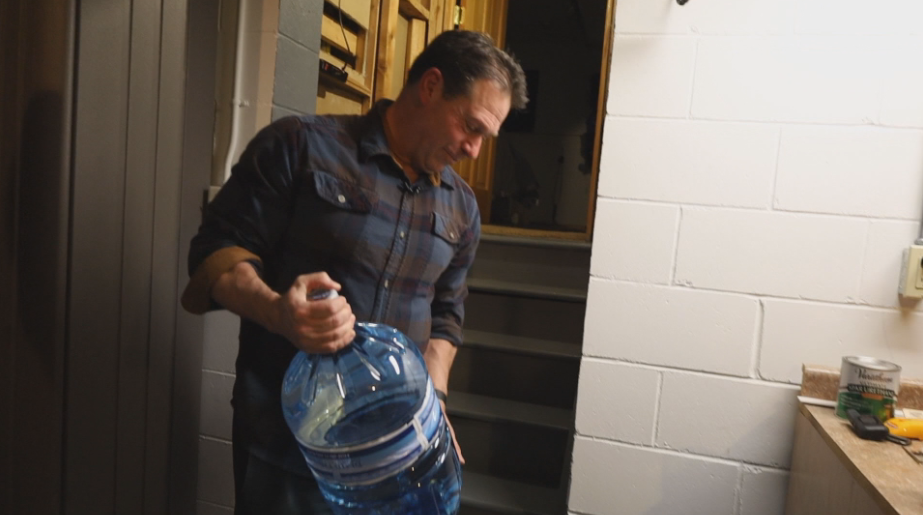 "One of my neighbors... They're more by the airport. They were frustrated by getting the big water tanks, the water bottles and bringing them in, and it was just hard for them," said Morschhauser. "They said, 'Forget it. We're done. We're just going to go back to our well water.'"
This week, Governor Tony Evers made $600,000 from the Environmental Protection Agency available for sampling water in communities that are interested.
Right now, the biggest hold up for more action is setting water quality standards in order to regulate these forever chemicals.
The Wisconsin DNR plans to release its standards later in February, but that still has to be approved by the Republican controlled legislature. 
Also, business groups like Wisconsin Manufacturers and Commerce are urging state legislators to await federal standards to regulate PFAS instead of state standards. 
Those federal standards could take years to produce by the EPA. 
(Students in UW Madison's Life Science Communications Video Production Classes contributed to this piece.)