LA CROSSE, Wis. (WXOW) - The International Crane Foundation disapproves of a new Wisconsin Bill which would authorize the hunting of sandhill cranes within state borders.
Senate Bill 620 would authorize the hunting of sandhill cranes in the state of Wisconsin. The ability to hunt these birds was reserved exclusively for DNR-approved farmers whose crops were affected by the birds' appetite.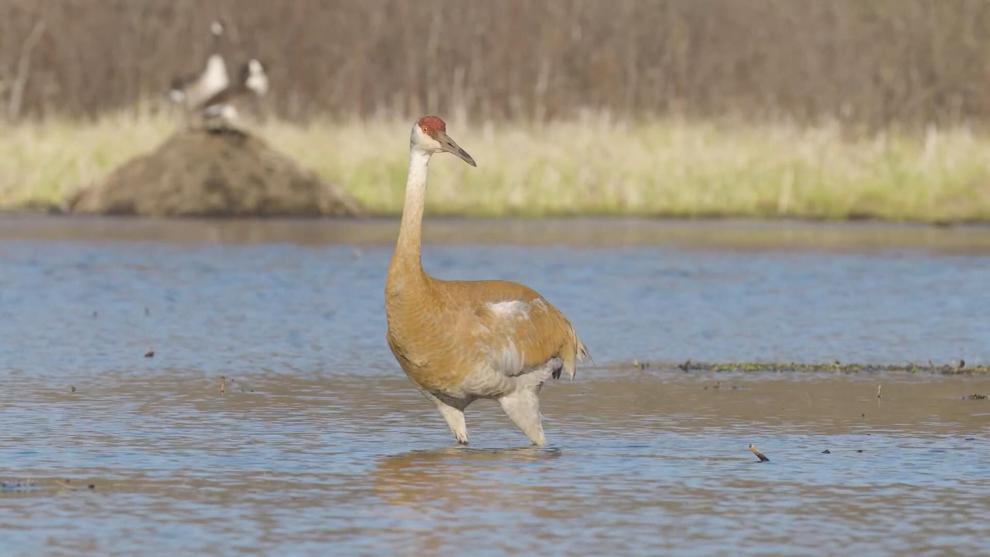 According to the foundation, the recovery of sandhill cranes is a success story over the last 70 years in Wisconsin. Once on the brink of extinction, Wisconsin features 40,000 sandhill cranes today. While noting the health of the flock, one representative of the ICF stated the birds should survive a hunting quota of several hundred. The issue lies in "why" the bill was introduced.
"Our number one concern with the hunt is that it's being championed as a solution for crop damage and it won't solve crop damage," said Rich Beilfuss, President & CEO of the International Crane Foundation, "And we need real solutions for crop damage."
One of the potential solutions includes a chemical deterrent co-developed by the ICF; as the Foundation recognizes the effects of crop damage.
"So our focus is around that planting time when they can cause damage," continued Beilfuss, "We developed this chemical deterrent about fifteen years ago and now we're trying to get that deterrent applied to all grains in Wisconsin where there are problem areas."
He said the the chemical is called Avipel. It was developed in conjunction with the Arkion Corporation. 
Beilfuss went on to mention how the population of sandhill cranes is expanding to new areas in Wisconsin. From Milwaukee to Madison, the cranes are providing a unique viewing experience of a once-threatened bird.