LA CROSSE, Wis. (WXOW) - From Lake Itasca to the Gulf of Mexico, a La Crosse woman will soon attempt to write her name in the Mississippi River record books.
"My name is Bobbi Rathert. I'm 68, and I'm going down the Mississippi River as a solo kayaker."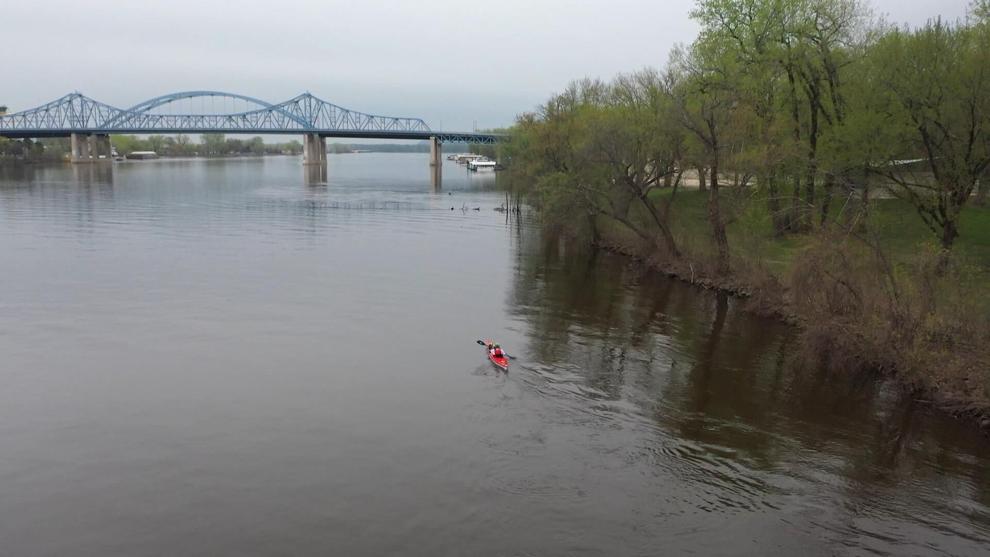 Doing so would make her the oldest woman to solo paddle down the Mississippi. But more than record chasing, Rathert's mission serves a different dual purpose. On the one hand, it provides her a time of living simply with deep personal reflection.
"Some people say it takes 900,000 paddle strokes," Rathert said. "I'm going to give it about a million because you know, I'm smaller and older, and I'm not going to rush. For each of those strokes, I'm going to try to remember Paddling for Hope."
That's the other reason for the journey. Rathert wants to use her adventurous spirit to inspire the spirit of giving.
"We hear a lot of times people say, what can we do or how do we get involved. What a fun way to get involved on so many levels," said Tashyra Jackson, co-founder and Executive Director of Hope Restores.
Putting the "Hope" in "Paddling for Hope" Bobbi's teaming up with Hope Restores, the La Crosse-based African American resource and community center led by Tashyra Jackson and Shamawyah Curtis. The hope is that people will pledge or donate on behalf of Bobbi's trek, and like she expects to do, reflect on what that support means.
"The African American community's roots come from tragedy, trauma and devastation," said Rathert. "We chained them and dragged them over and separated families for 400-500 years. So, no they don't think the way do, but they need things we do...They need us to work at it, they can't help us learn it."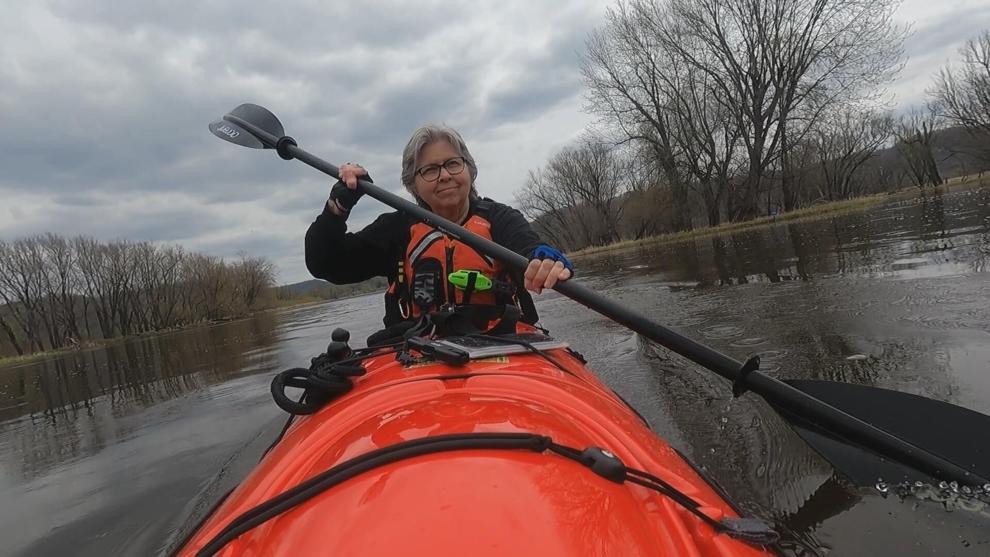 Of course, as the journey draws near, there's plenty more on her mind. Rathert is planning, packing and preparing for the many physical challenges that lie ahead.
"I mean the river changes so much, day to day but year to year."
But, she's doing so with a clear focus.
"In every aspect there's adventure, and caution and challenge."
It's an adventure she may be undertaking solo, but not alone.
Bobbi will be Paddling for Hope, with the hope of a community better connected like the two blades of the paddle propelling her ever forward.
As Jackson said, "If anybody can do this, it's our Bobbi."
Rathert expects to launch from the Mississippi source waters in late May, hoping to reach the Gulf by Labor Day. News 19 plans to follow her journey sharing updates throughout the summer.
The Paddling for Hope Launch Party is free to attend on Sunday, May 15. Food and family fun will be provided, along with a chance to meet with Rathert from 12 noon to 3 p.m. at Pettibone Resort & Campground in La Crosse.
To learn more about contributing to Paddling for Hope, click here.