LA CROSSE, Wis. (WXOW) -- The Menard Family Midwest Initiative welcomed students and professionals Friday for economics workshops in the first Wisconsin Liberty Consortium. 
In 2019 the Menard family donated over $2 million to the University of Wisconsin La Crosse for the development of economics through research and to support students. 
This donation led to the creation of the Menard Family Midwest Initiative for Economic Engagement and Research, who hosted Friday's workshops. 
Through four sessions, students discussed local and state policies, thought of new ideas and learned how economics can be applied to a plethora of disciplines.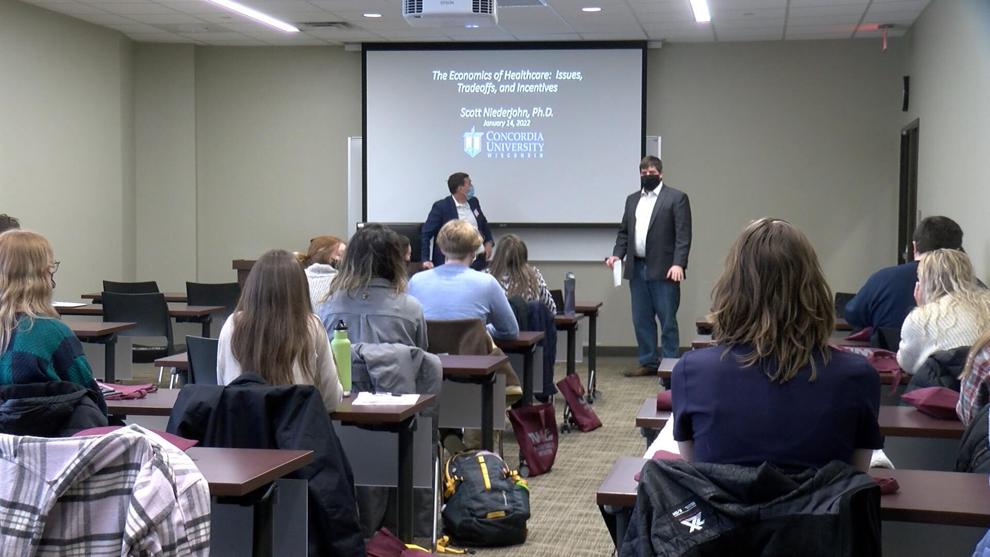 "I see this as a real opportunity to engage with new ideas and sometimes those ideas can fundamentally change the way the world works," said Menard Family Midwest Initiative director and UW-L Associate Professor Dr. Adam Hoffer. "Of course in doing so, some ideas are not very good and can fade away but I see this as an opportunity to engage with a diverse set of ideas."
Hoffer said he hopes that these workshops will grow to involve colleges and universities across the state and include the local community. 
More information: Wisconsin Liberty Consortium