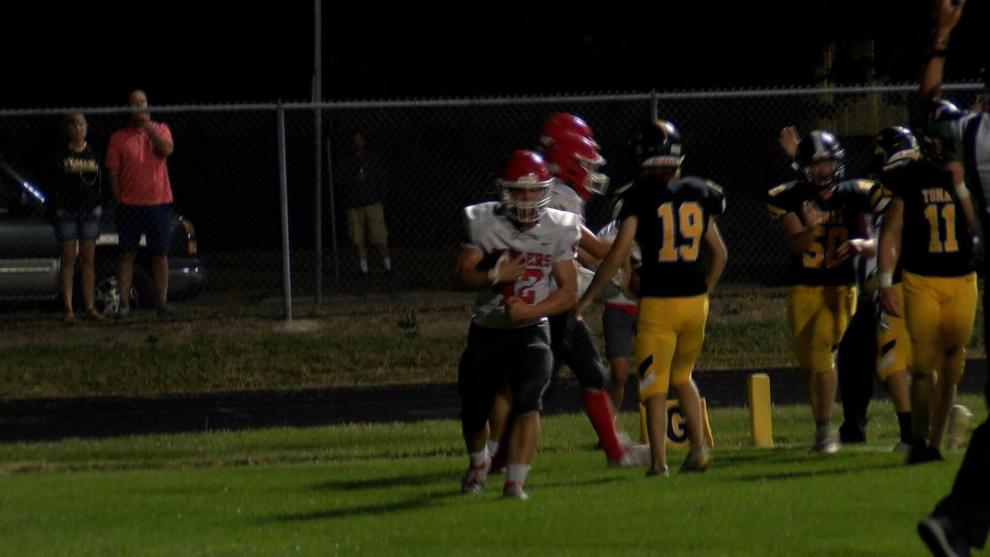 Tomah, Wisc. (WXOW) - The Logan High Rangers traveled to Tomah to take on the Timberwolves.
First quarter Logan's Ryan Bye takes the hand off and says good-bye to the defenders as he bursts into the end zone to get the first score of the game. They were able to get the two-point conversion. 8-0 Logan.
The very next drive for Logan and quarterback Josh Waite finds junior receiver Scott Grossbach completely wide open in the middle of the field.  Grossbach was able walk his way to an untouched touchdown and another successful two-point conversion. 16-0 Logan.
On the first drive of the second quarter, Josh Waite fakes the hand off to Ryan Bye and dishes it out to senior Sam Veenstra.  Veenstra turns the corner and trucks right through a Tomah defender and is able to get the TD and another six points on the board. 22-0 Logan.
With seven seconds left in the half Josh Waite takes the snap but can't find anything.  He rolls to the left and spots senior Nick Gavrilos. They were able to onnect for another Ranger touchdown. 28-0 at halftime.
36-8 Final.