MADISON, Wis. (WKOW) — The Brillion Lions avenged a loss at State to West Salem a season ago and downed the Panthers 61-55 to claim the WIAA Division 3 Boys State Basketball championship on Saturday. 
Jeremy Lorenz (4 for 4) and Bennett Olson calmly went 6 for 6 at the free throw line in the final 30 seconds to clinch the game and the state title for Brillion. 
Lorenz, a Wofford commit, led the Lions with 26 points and 11 rebounds and Olson added 10. Peter Lattos led West Salem with 20 points and nine rebounds, while Tamarrein Henderson chipped in with 12 points for the Panthers.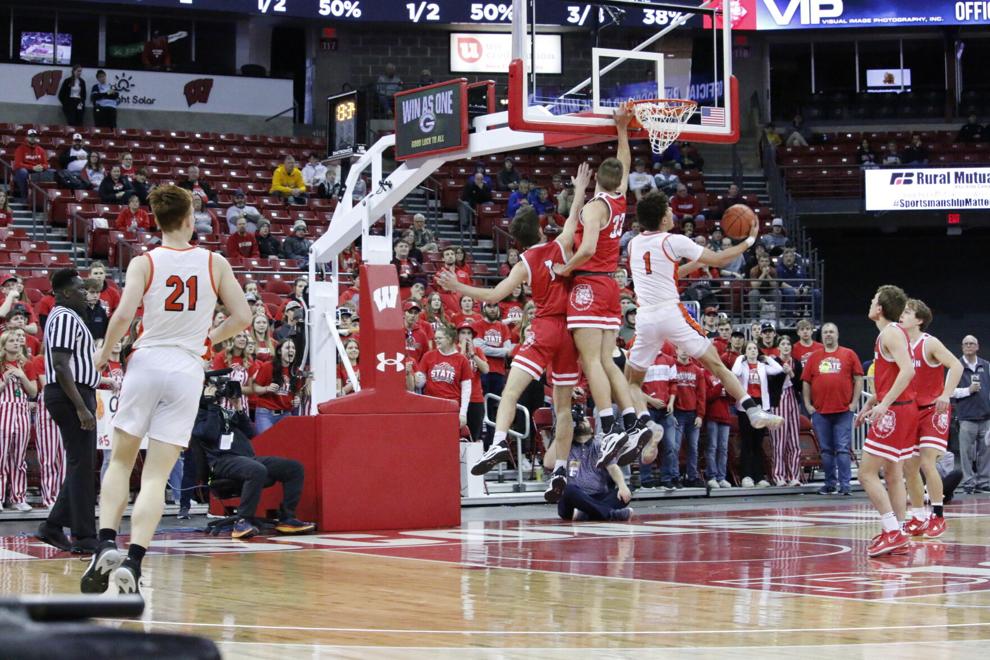 It was heartbreak again for West Salem, who are Division 3 state runners-up for a second consecutive season. 
West Salem and Brillion met last year in the State semifinals, which West Salem won 71-61 before falling in the championship game to Lake Country Lutheran.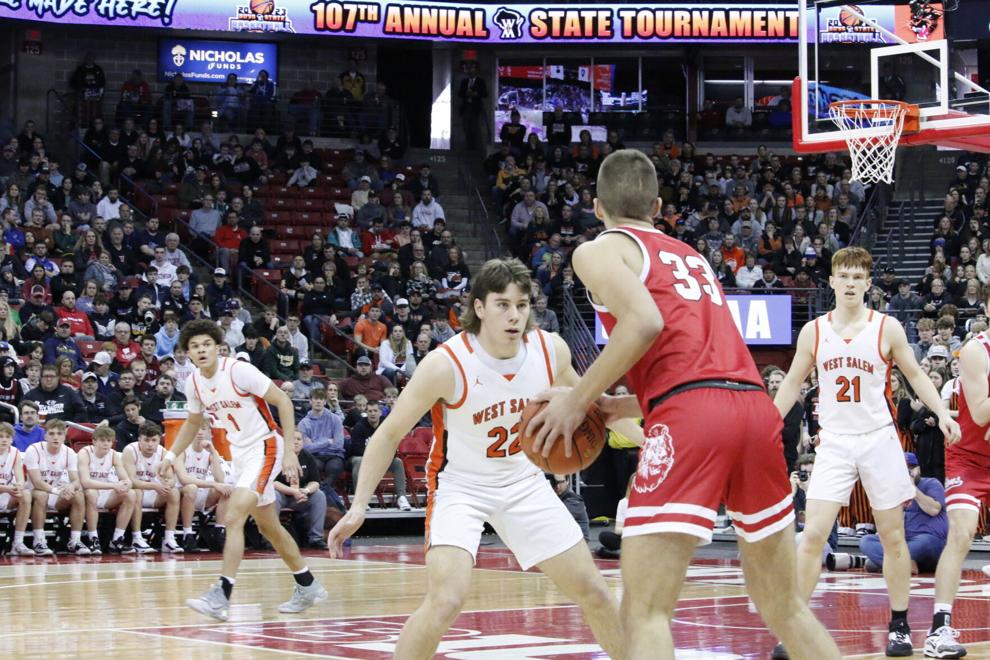 It was a back-and-forth battle most of the game with 14 lead changes and eight ties, with 11 lead changes and five ties taking place in the first half.
West Salem held a 29-24 lead at half, but the Lions came out strong out of halftime. Brilion opened the second half on a 9-0 run, with Lorenz scoring five of those points. West Salem didn't score for nearly five minutes to open the second half.
Brillion finishes the season 29-1, while West Salem finishes 28-2.