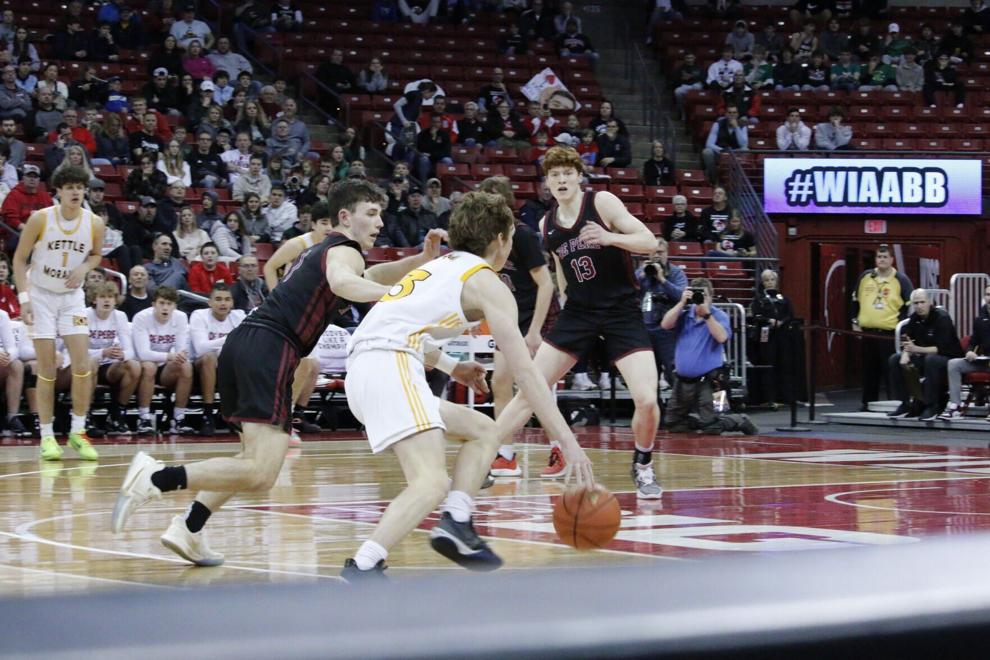 MADISON, Wis. (WKOW) - The De Pere Redbirds seized control in the second half to defeat Kettle Moraine 55-44 in a WIAA Division 1 Boys State Basketball semifinal Friday night at the Kohl Center. 
Kettle Moraine came out strong in the second half and actually took a 36-34 lead after trailing by 3 at half. De Pere ratcheted up the defensive intensity, though, holding the Lasers scoreless for over 6 minutes. The Redbirds went on a 10-0 run over that span to take a 44-36 lead and never relinquished control. 
Will Hornseth led De Pere with 19 points and added eight rebounds, while John Kinziger added 15 points and nine rebounds.
Drew Wagner, Will Stuckey and Joah Bodden each had nine points for the Lasers. 
De Pere scored 12 points off turnovers compared to just five for Kettle Moraine and the Redbirds controlled the paint, 30-18 and scored 11 fastbreak points, while the Lasers failed to score one point in transition. 
Kettle Moraine were making its first WIAA State appearance in program history. The Redbirds led Kettle Moraine 27-24 at halftime. 
De Pere is now 29-0, while Kettle Moraine finishes with an 18-11 record.