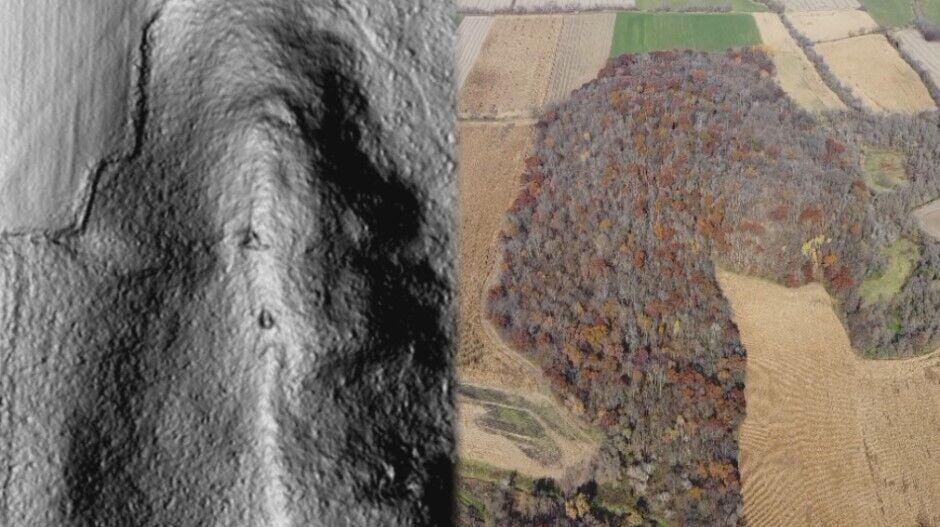 LEBANON, WISCONSIN (WKOW) -- It's not often that tall tales and old rumors carry any truth to them, but in the case of one man from rural Dodge County, an old story led to a big archaeological discovery. 
Retired historian Chuck Werth was always told that there were ancient Native American burial grounds on the land near his home in the Village of Lebanon, but he was never able to confirm it until this month. 
"I've been researching history since I was 15 years old," Werth said. "But I've never uncovered anything this unique."
Werth was flying his new drone around the Lebanon area to document historic buildings and other locations when he remembered the old tale from years ago. 
"I heard the oral tradition that was preserved in one of the local families, that there were Indian mounds in these woods," Werth said.  "That was in the early 1990s."
He decided to take some pictures of the area using his drone and post them online to see if anyone else had heard of the story. He then got a call from Dodge County Historical Society director Kurt Sampson that he wasn't expecting. 
"Suddenly I get this phone call from Kurt Sampson, who is really Dodge County's premier expert on Native Americans and the mound builders, and he said, 'You're right, there are mounds there,'" Werth said. 
Sampson used a technology called LIDAR, or light detection radar, to determine that two Ho Chunk effigy mounds sat atop the very hill Werth had scoped out. 
"What light detection radar does is, it strips away the vegetation, where all you see is the topography or the land, the landforms that are in an immediate area," Sampson said. "And because of that, the effigy shapes are so unique to the natural topographic surroundings, that they tend to pop right out."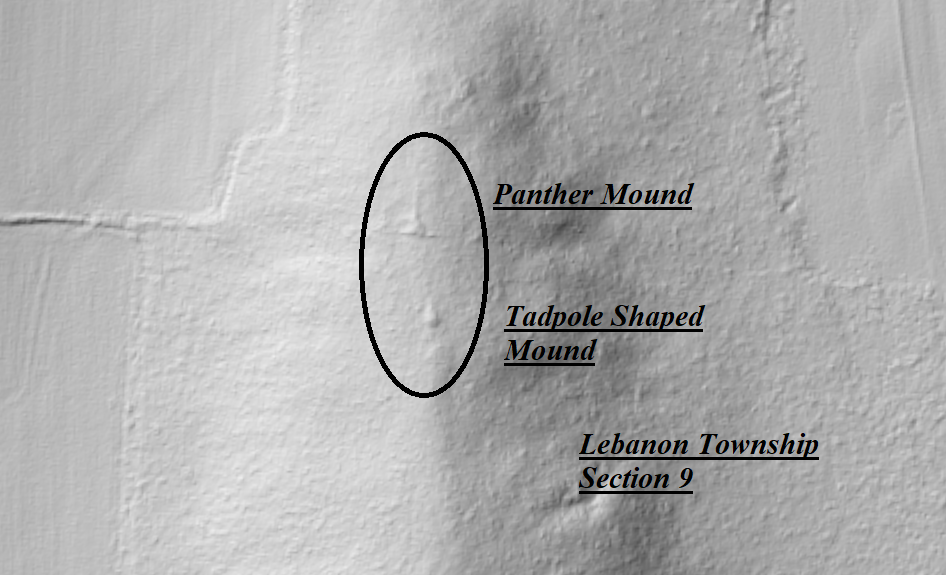 What popped out were two mounds shaped like animals — a panther and a tad pole. Sampson says they were sacred to the Ho Chunk people.
Sampson believes they were likely used for religious or burial purposes and were constructed sometime between 700 and 1100 A.D. 
Effigy mounds were common during the time period. Sampson says there were as many as 30,000 before European settlers moved into the area and destroyed 80-90% of them with modern farming.
Because of that, Sampson says the discovery of the mounds is rare.
"These cultural landmarks, if you will, are just as important as anything around the world like Stonehenge or the Great Pyramids," Sampson said. "The effigy mounds in Wisconsin are a part of an ancient cultural tradition that is unlike anything found anywhere else in the world."
Sampson and Werth are working with the landowners of the area to properly preserve and document the site. They plan on naming the site after Werth, who made the discovery. 
He says he's honored, but hopes the discovery will serve as an important reminder of who originally inhabited the land we live on. 
"We really don't appreciate the 10,000 years of civilization that preceded the arrival of the first white settlers," Werth said. "And finding something like this is a reminder that this is sacred land."