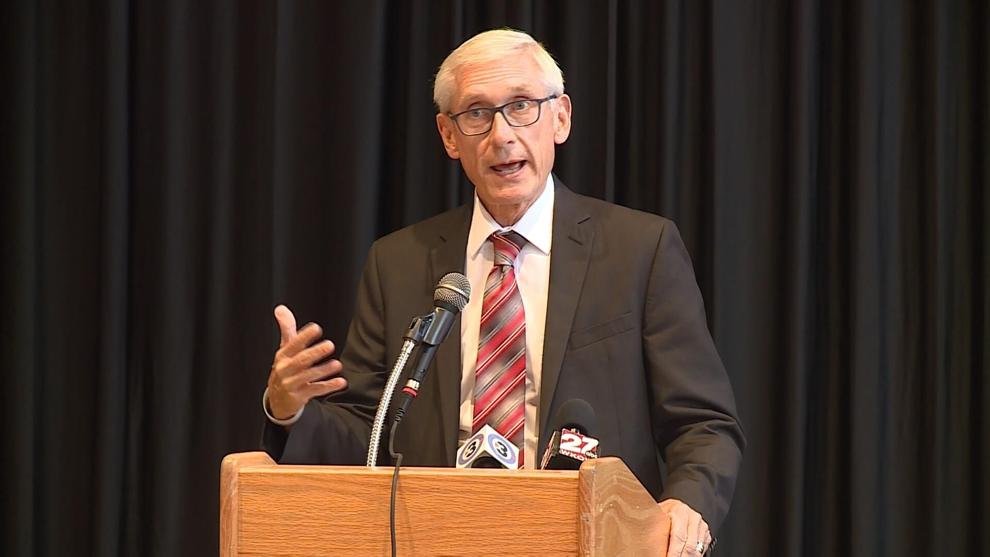 MADISON (WKOW) -- The leading figures in Wisconsin politics are releasing statements Friday following the not guilty verdict in the Kyle Rittenhouse trial.
Gov. Tony Evers
Evers called for unity and peace following the verdict, also saying that Wisconsin has work to do to ensure "equity, accountability and justice" across the state.
"We must be unwavering in our promise to build a state where every kid, person, and family can live their life free of violence and have every chance to be successful," Evers said in the statement.
He echoed calls from local leaders to keep any potential protests following the verdict peaceful. Evers has already mobilized the National Guard to respond to any potential violence.
Sen. Ron Johnson
Johnson released a brief statement following the verdict, echoing Evers in a call for healing in Kenosha.
"I believe justice has been served in the Kyle Rittenhouse trial. I hope everyone can accept the verdict, remain peaceful, and let the community of Kenosha heal and rebuild," Johnson said in the statement and on Twitter.
Johnson had not made many public comments on the trial previously, with his most prominent statement being in a Fox News interview November 18. Johnson said the trial illuminated a prominent divide in American society.
Lt. Gov. Mandela Barnes
In a statement on Twitter, Barnes called attention to a double standard he saw in the Rittenhouse case following the not guilty verdict.
"We have seen so many black and brown youth killed, only to be put on trial posthumously, while the innocence of Kyle Rittenhouse was virtually demanded by the judge," Barnes said in the statement.
However, Barnes also said the verdict is an opportunity to push for equity and accountability.
"As elected leaders, myself and others have a special responsibility to lift up the voices of organizers, activists and everyday people working for change. We must transform moments like this by raising our voices, together."
Speaker Robin Vos
Speaker Vos also released a statement urging for peace. 
"Today's unanimous verdict may be shocking for some, but for many others, it is proof that our justice system works. The right to a trial by a jury of your peers is a fundamental part of the checks and balances in our country.
"Let's hope politicians and activists who disagree with the verdict don't use this as an opportunity to sew more division and destruction in our community. For those disappointed in the outcome, I urge peace and unity over violence and destruction."