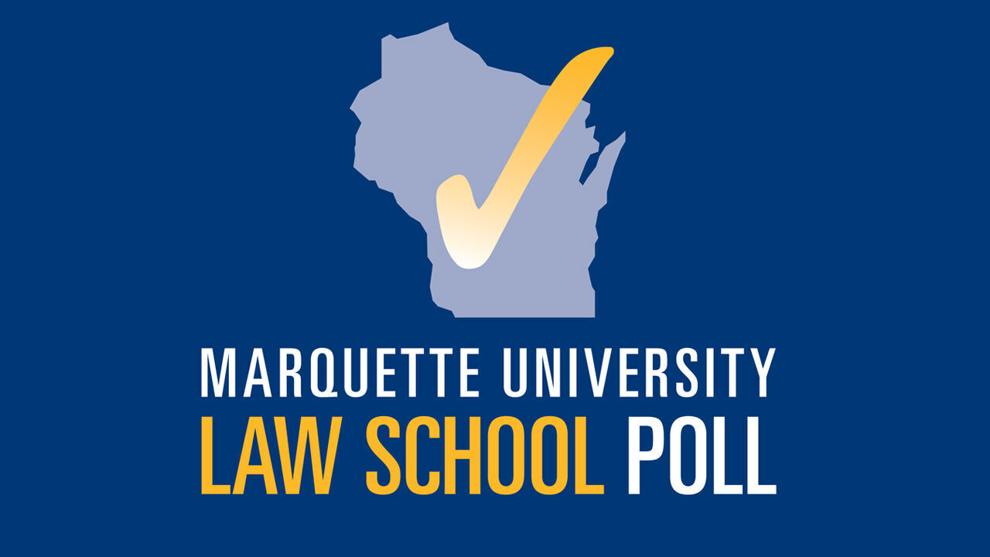 MADISON (WKOW) -- An overarching takeaway from the new Marquette Law School Poll released Wednesday was established politicians, both at the state and national level, either saw their popularity slip or remain largely unpopular.
The November poll questioned more than 800 respondents who said they live in Wisconsin. Both Democratic President Joe Biden and Gov. Tony Evers saw their approval ratings slip. 53 percent of respondents said they disapprove of Biden's performance compared to 43 percent who said they approve of the president. Biden had a 49 percent approval rating in the August poll.
Evers saw his approval rating slip from 50 percent in August to 45 percent in November. His disapproval rating rose from 43 to 46 percent, continuing an overall trend of Evers' approval rating declining from its high point at the outset of the COVID-19 pandemic.
Evers also lost a hypothetical matchup with a generic candidate. 40 percent of respondents said they would definitely or probably vote to re-elect Evers next year while 53 percent said they'd definitely or probably vote for someone else.
Republican Sen. Ron Johnson remained unpopular. His favorability rating rose slightly from 35 percent in August to 36 percent. In both polls, 42 percent of respondents said they view Johnson unfavorably. In his hypothetical matchup, 52 percent said they'd definitely or probably vote for someone else while 38 percent were in the camp of re-electing Johnson.
UW-Madison Political Science Professor David Canon said it's not unusual for questions framed that way to generate discouraging results for an incumbent.
"It does generally follow a pattern where the generic candidate does better than a specific person," Canon said. "Because you can put your ideal candidate in your head of who you'd want that to be."
Canon noted that even accounting for the favorability of a nameless generic candidate, both Evers and Johnson were looking at a "substantial gap."
Former President Donald Trump had the highest negative rating as 57 percent said they view him unfavorably. In a hypothetical rematch of the 2020 election, Biden had the support of 45 percent while 41 percent said they'd vote for Trump. 11 percent said they would vote for neither candidate.
A question about voters' confidence in the 2020 results highlighted the ongoing partisan divide over accepting the results from last November. Numerous court challenges and recounts in the state's two biggest counties upheld that Biden beat Trump in Wisconsin by more than 20,000 votes.
On the issues
While 99 percent of Democrats said they were confident the election results were accurate, that number was 33 percent for Republicans. 67 percent of Independents said they were confident in the election outcome.
The issue drawing the most concern for voters was the idea of inflation and the cost of goods like gas and food. 64 percent said they were very concerned about inflation compared with 40 percent who said the they were very concerned about COVID-19.
UW-Madison Economist Noah Williams said last week on Capital City Sunday there was "moderate" cause for concern about inflation. He added the issue of inflation would largely depend on how soon government and industry can solve the supply chain problems causing shortages and delays across the country.
"Demand is back up but supply remains constrained," Williams said. "So that's leading to an environment in which prices are rising, which is giving rise to the inflation we see."
Voters' views on abortion were largely in line with what they've been in previous polls with 61 percent favoring legal abortion in all or most circumstances and 34 percent saying they support outlawing abortion in all or most circumstances. 
Only 20 percent said they support the idea of allowing people to carry concealed guns without a license, which is a bill Republicans have proposed in this and previous legislative sessions.