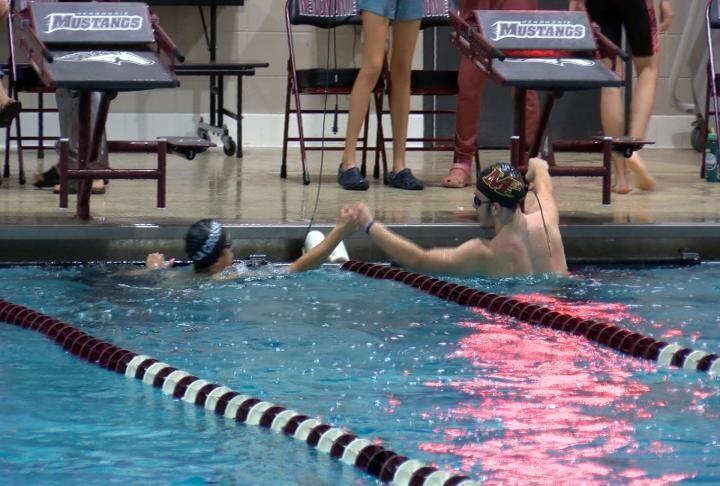 MENOMONIE (WQOW) - The Menomonie Mustangs boys swimming and diving team topped the La Crosse Logan Rangers 83-58 on Tuesday.
Menomonie scored the only points in the diving competition, with Dylan Norby edging Dylan Foslid.
Kevin Leach earned event wins in the 200 yard freestyle and 500 yard freestyle.
The Mustangs' 200 yard freestyle relay team also earned an event win.
Full results are available below: