Strong winds and clouds today...
Southeasterly winds gusted up to 45 mph in a few places today, and tapped into a more humid air mass. The powerful storm produced severe t-storms to the south and west, but the only rain that fell occurred this morning.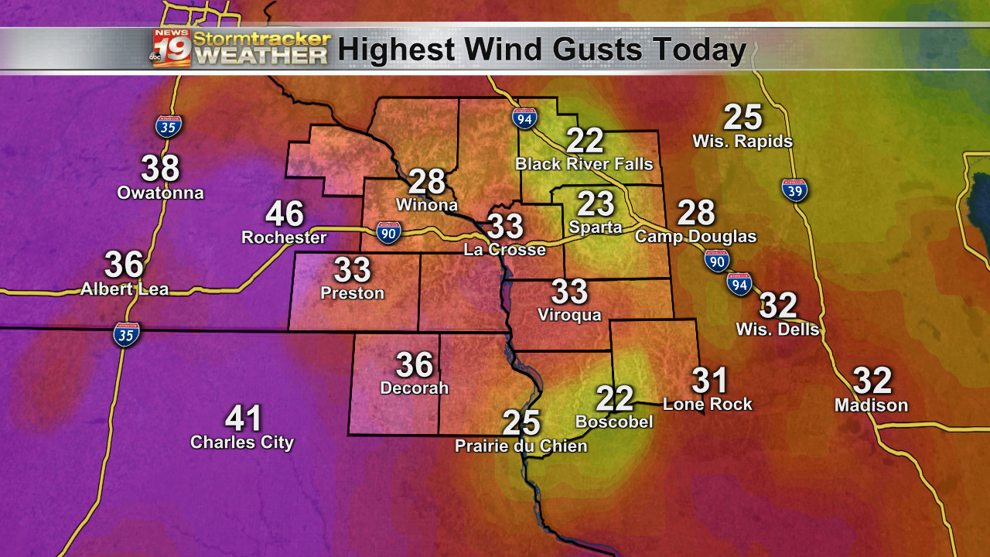 Temperatures remained above average...
Highs today reached into the 60s, still above normal, but clouds kept readings from skyrocketing this afternoon. The clouds also kept the area from seeing high levels of instability, hence showers and t-storms failed to develop this afternoon and evening. A cold front has moved to the east, so the threat of rain is over and some clearing is taking over.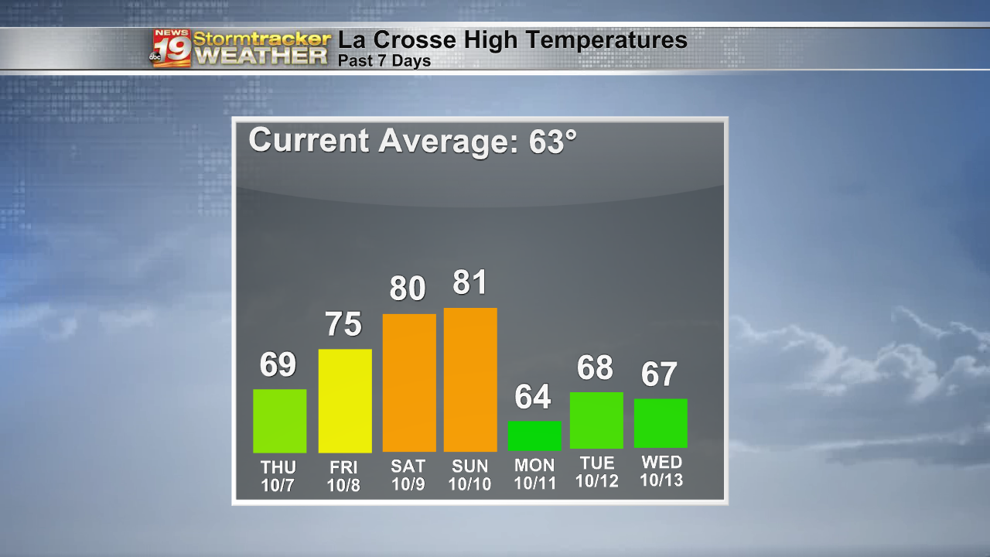 Cooler weather settles in for a few days...
Starting on Friday, after a pleasant and mild Thursday, temperatures will settle back to more normal levels. A second front will move in on Friday with a slight chance of showers, and our weekend morning temperatures will get into frost territory for some locations. The best chances will be northeast of the immediate La Crosse area.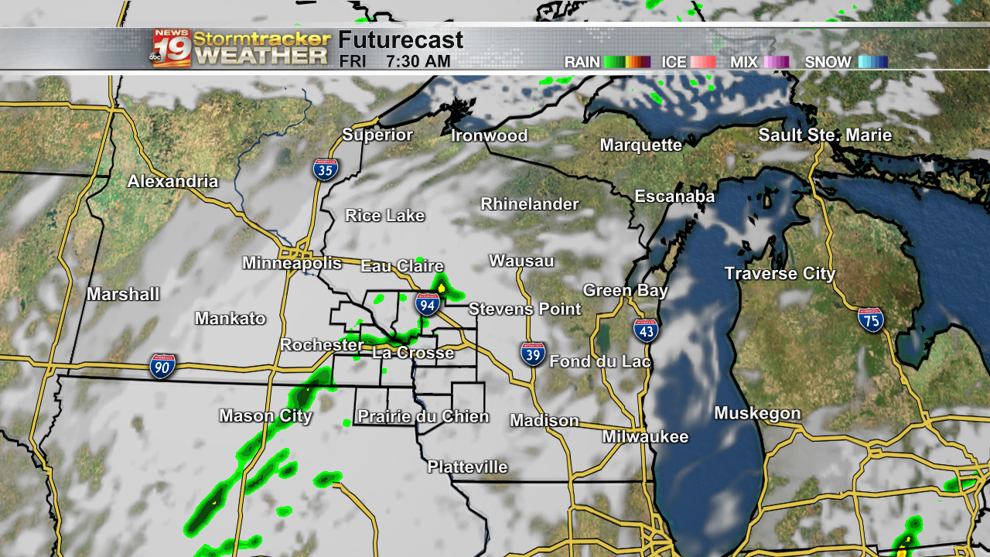 Warming trend for early next week...
Highs will start to rebound toward 70 degrees on Sunday, and we will continue mild through at least Tuesday.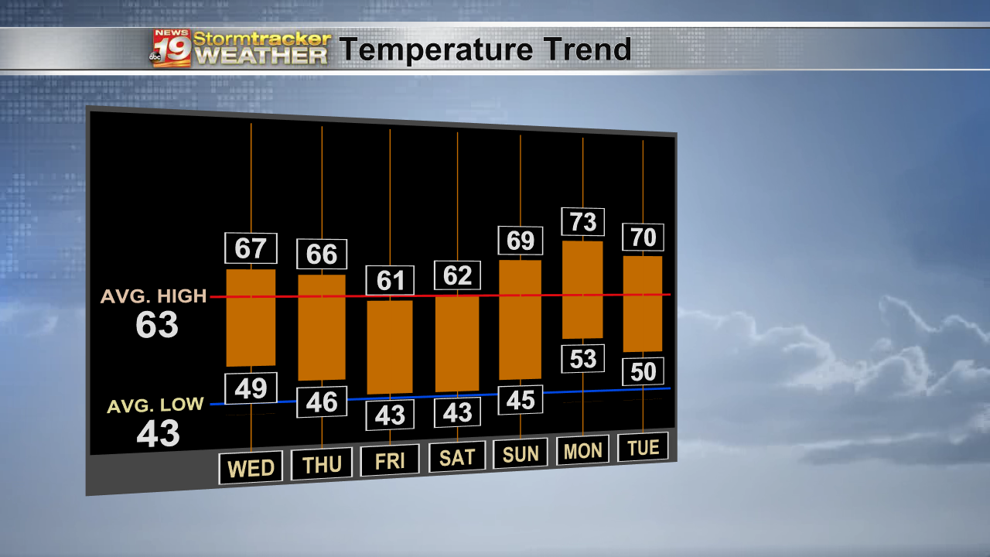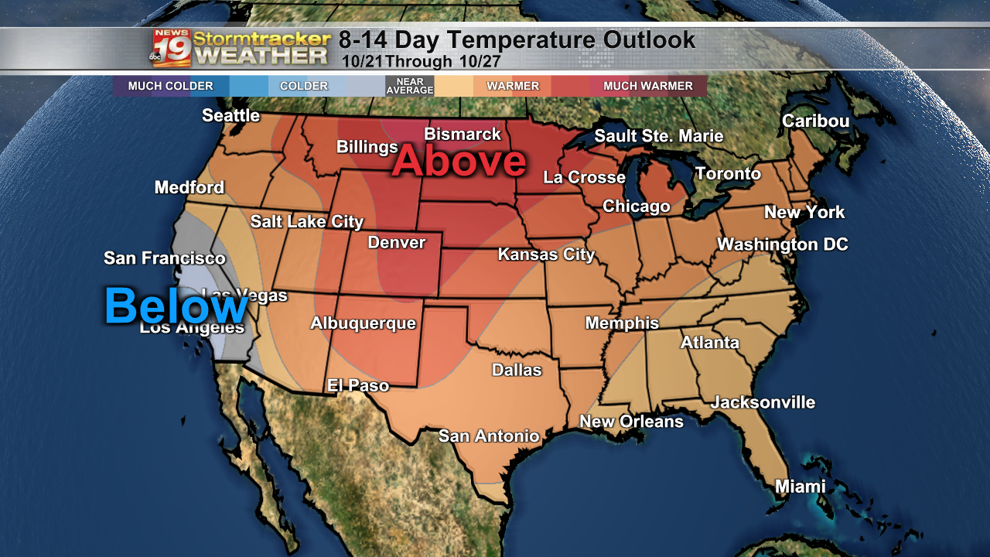 Follow the forecast on WXOW; on our newscasts, online on our website, https://wxow.com/weather, and by using our WXOW Weather App!
Have a pleasant and safe evening!
-Stormtracker 19 Chief Meteorologist Dan Breeden