Cooler than normal weather lasts through Thursday...
We received plenty of sunshine this afternoon, but things will change pretty quickly. Our highs were in the 60s but clouds will affect us dramatically for the next couple of days.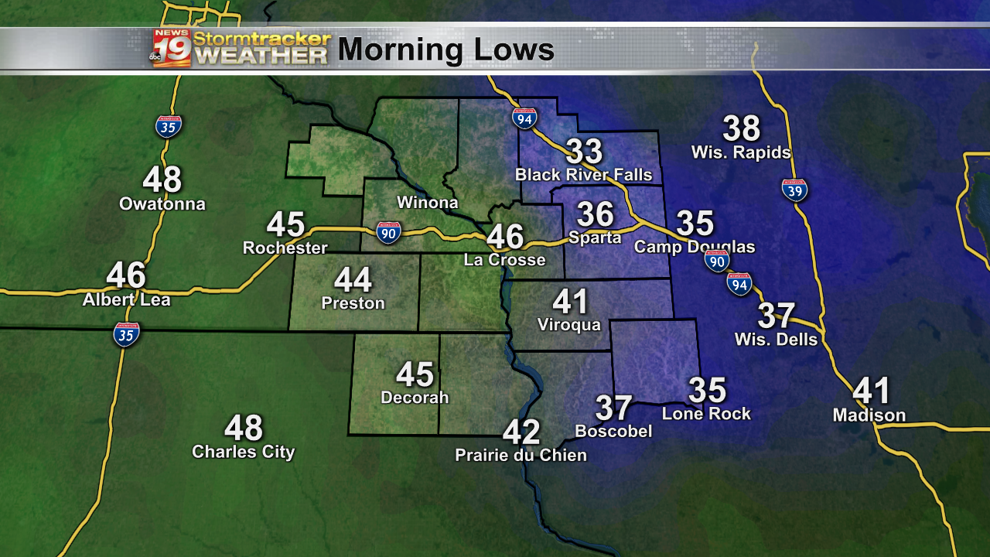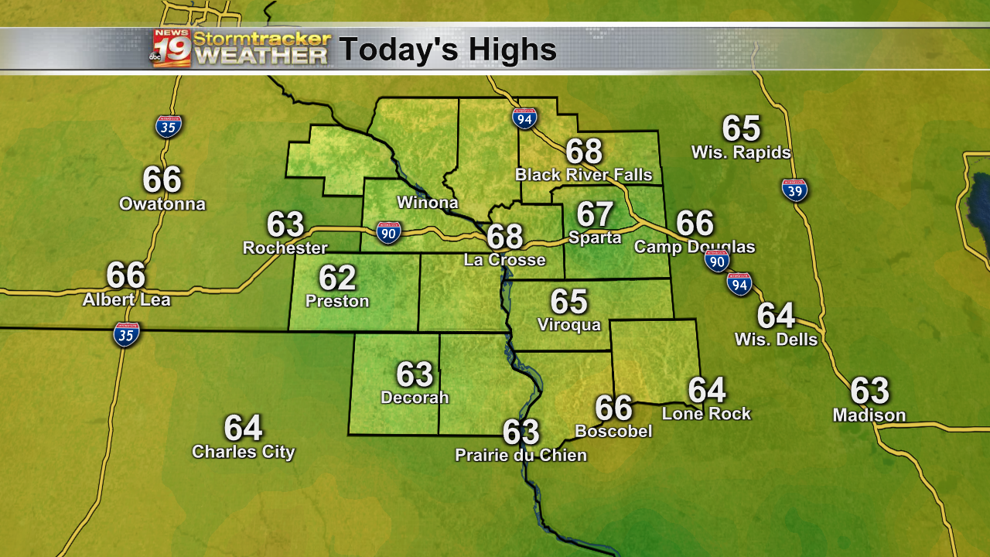 Rain will move into the area later tonight...
The storm will also bring in increasing moisture from the Gulf of Mexico, so expect copious rain totals. Over an inch looks very likely for the region. Have your rain gear with you tomorrow and Wednesday. Temperatures will slide as the rain moves through.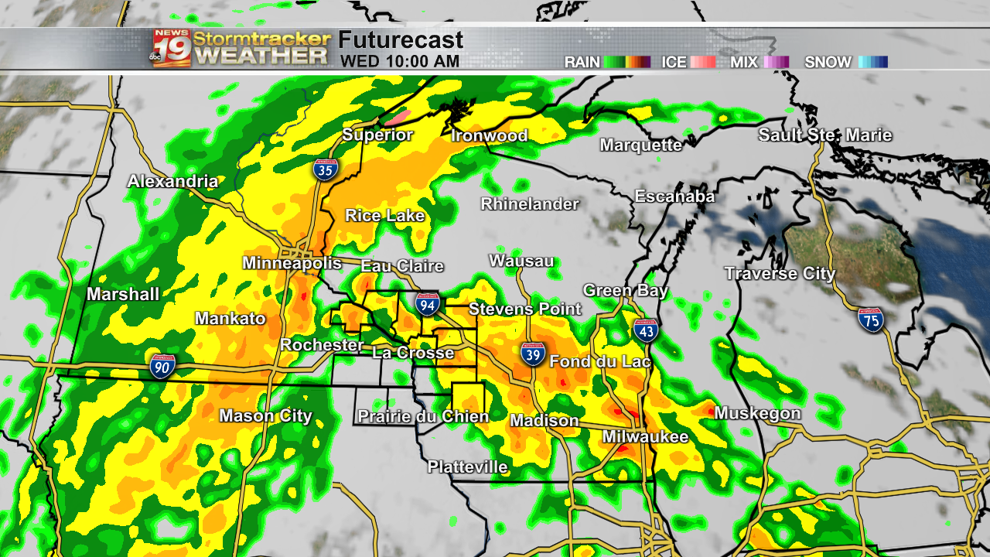 Warming for the weekend...
Sunny skies for Friday will coincide with warmer highs in the 70s and lower 80s through the weekend.
Follow the forecast on WXOW; on our newscasts, online on our website, https://wxow.com/weather, and by using our WXOW Weather App!
Have a great evening!
-Stormtracker 19 Chief Meteorologist Dan Breeden