Strong winds howl overnight with gusts up to 35mph. Winds will slow down today but gusts up to 25 mph are possible through tomorrow. Also, winds today are from the south which will help temperatures stay above average under the gray skies.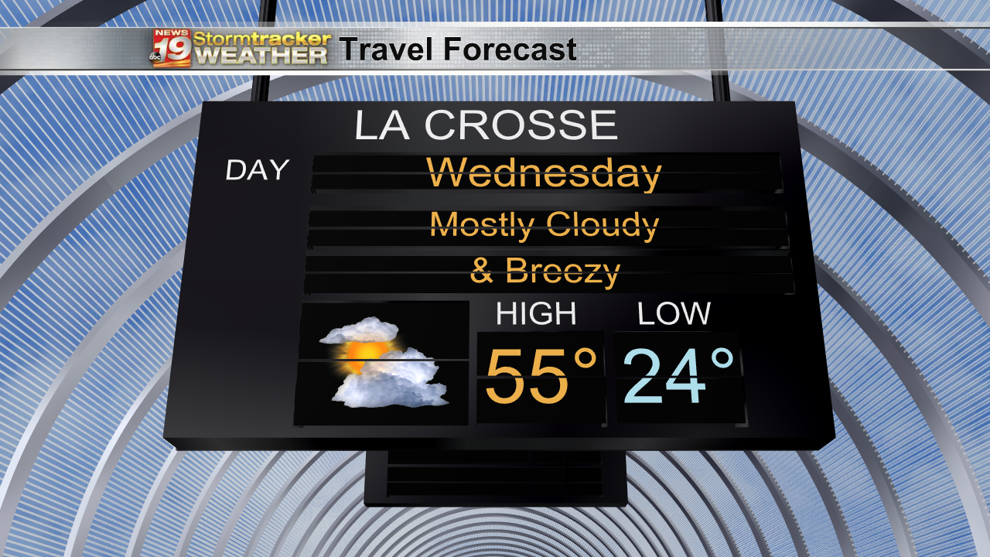 Wintry air returns...
Tonight the winds will switch and the northerly wind will drop the temperatures again. All-day tomorrow, temperatures will stay in the 20s. With the strong winds in place, it will feel more like the teens but the sunshine will be around most of the day.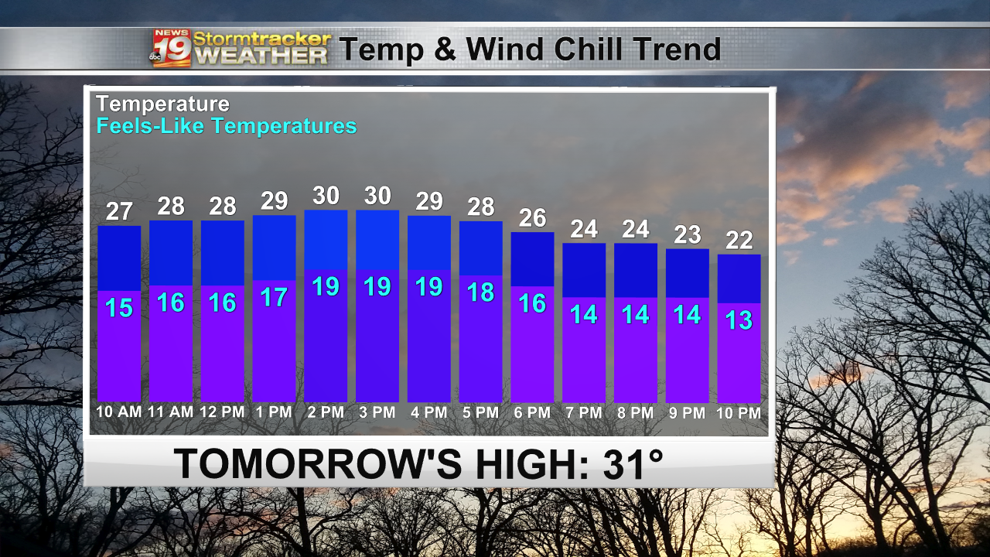 Quiet weekend...
By Friday the winds finally calm as temperatures stay below average in the 30s. Partly cloudy skies are expected through much of the weekend with seasonal temperatures. A slight chance for precipitation is possible Saturday evening, but should not cause any travel troubles.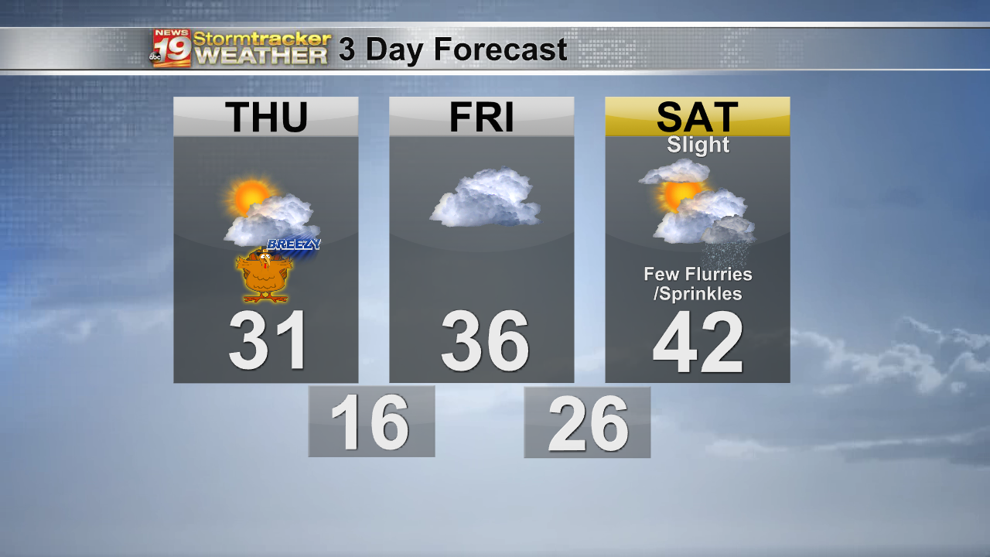 December is around the corner...
Next week will be the start the December! Generally, temperatures will climb above average with drier than average conditions for much of the week.
- Stormtracker 19 Meteorologist Alyssa Triplett