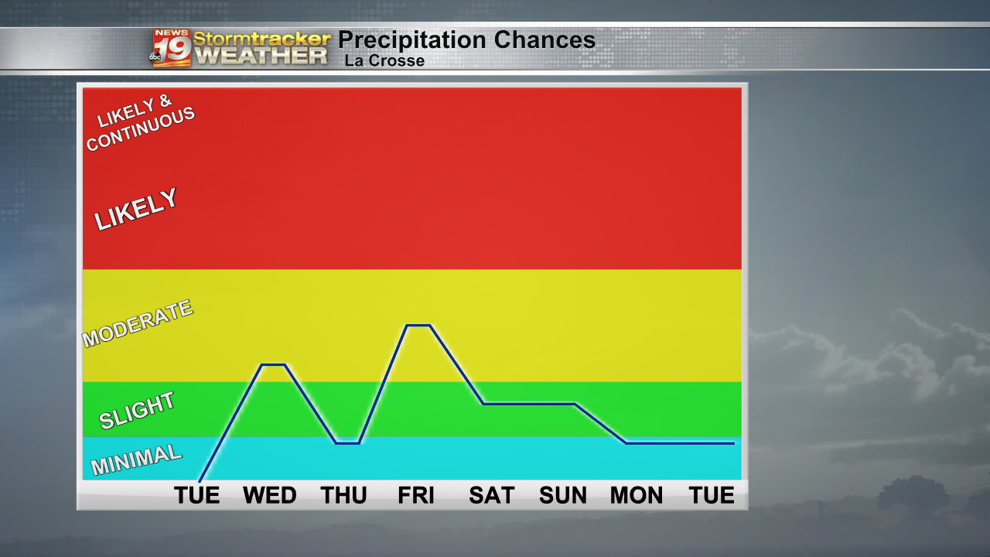 The forecast stays active these next few days...
Starting with your Tuesday, you can expect a good mix of clouds and sun to start, then a few more clouds into the evening. Highs will be in the low 30s with winds out of the southwest.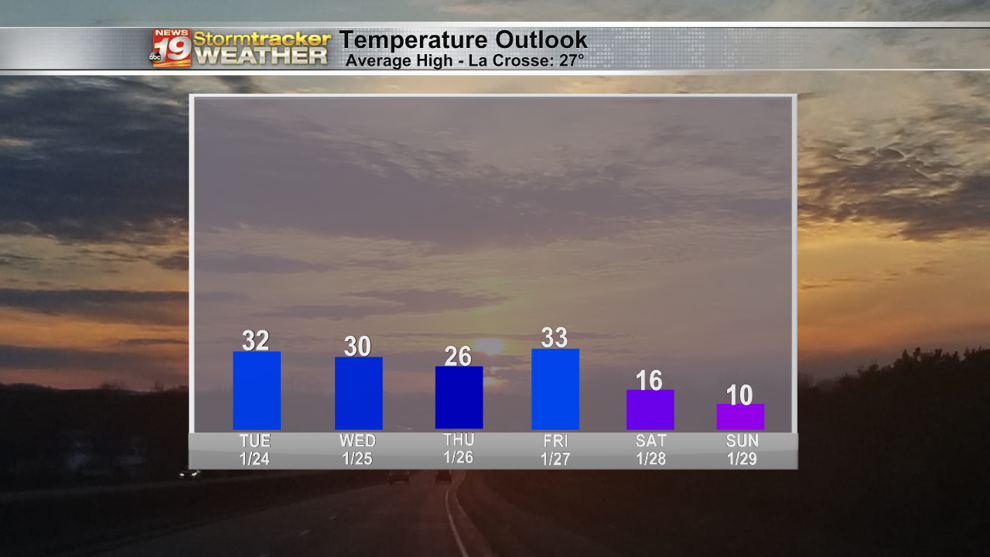 An area of high-pressure is very close to the Coulee Region. That high-pressure area is in South Central Minnesota and North Central Iowa on Tuesday morning. If this high-pressure swings into the Coulee Region, most of us will see some sunshine, especially in our morning hours. Again, that sunshine is dependent of what this high-pressure does.
Tuesday night will bring an increase in clouds with lows near the low 20s. A few flurries will also be possible overnight, but best chances for those look to be in areas north of I-90.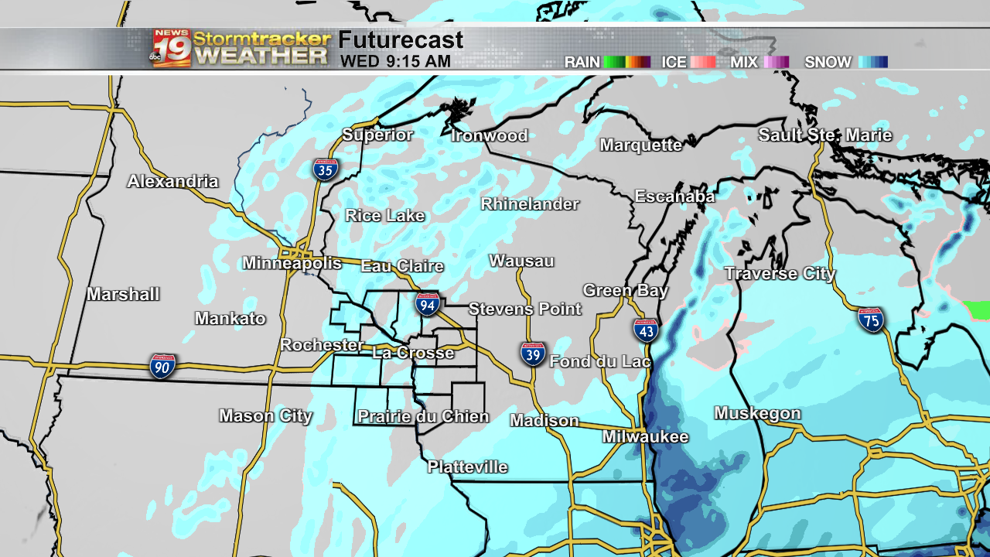 Snow chances increase into our Wednesday morning where we will be seeing some light snow showers. Snow will be periodic throughout the day before tapering off on Wednesday night. Highs will be in the low 30s.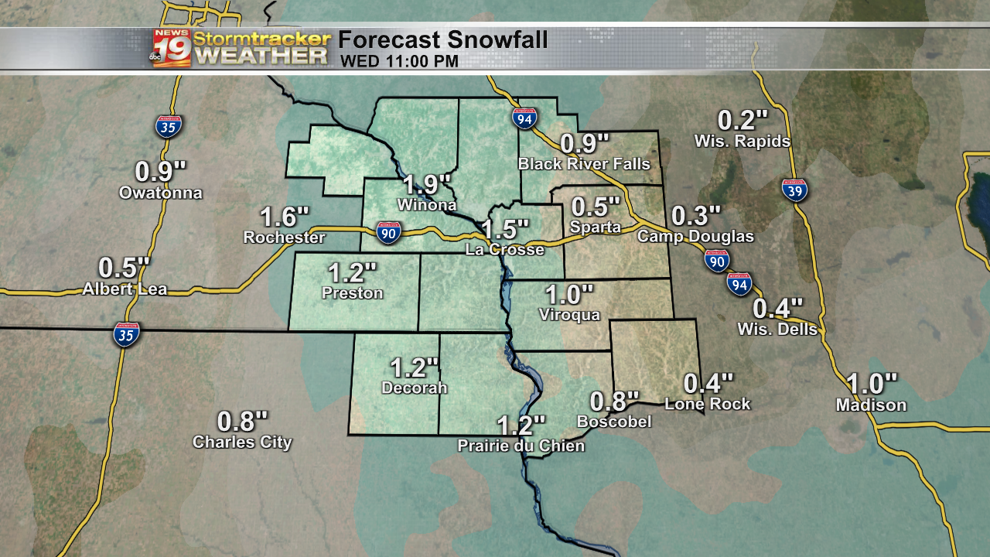 Snowfall totals on Wednesday will range from 0-2" across the Coulee Region.
Highs only go into the mid 20s on Thursday, but we'll be staying dry.
More snow chances arrive on Friday where accumulations could be close to what we see on Wednesday.