Temperatures out the door have fallen into the 20s as cold air drops across the Midwest. Strong winds stay in place with the cold air which is creating feel-like temperatures in the teens. Afternoon temperatures will have little improvement, even with the returning sunshine.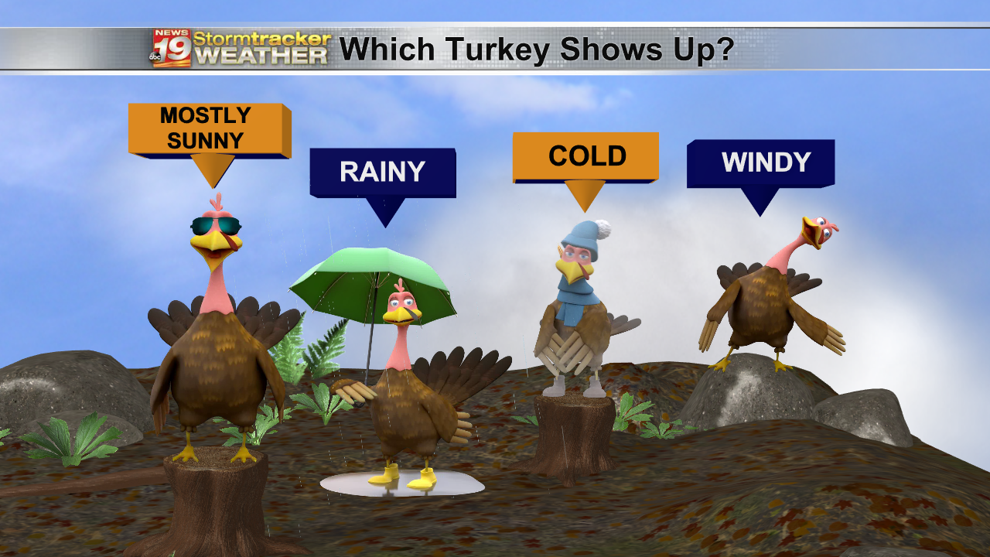 Cold shopping...
If you are heading to the shops early tomorrow morning, dress in layers. As winds calm, under clear skies, temperatures fall into the teens. However, this will be the cold spot of the weekend.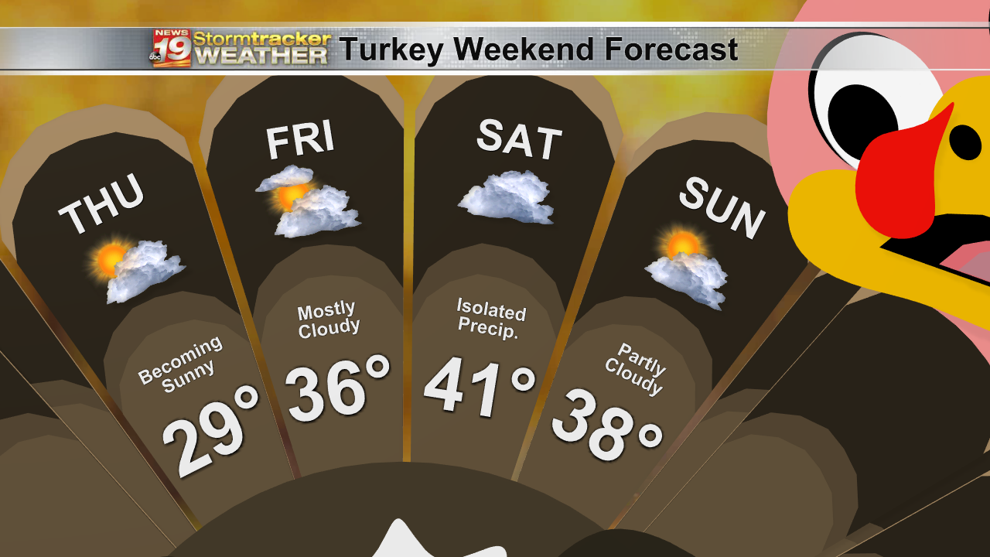 Quiet weekend...
Cloud cover will increase Friday with temperatures climbing to the upper 30s. The temperatures throughout the weekend will be seasonal in the upper 30s to low 40s. Skies will be partly cloudy with an isolated chance for light snow/rain on Saturday. No travel troubles are expected.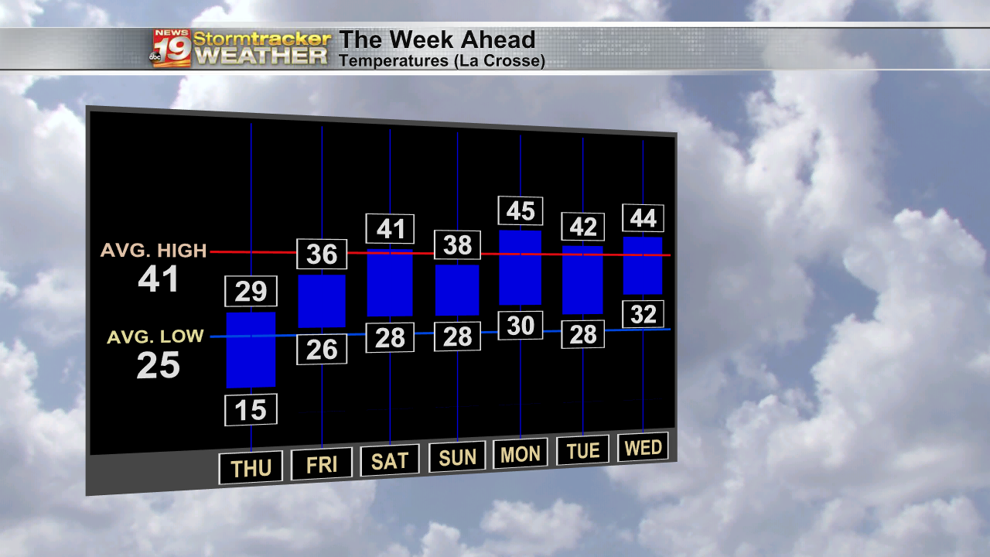 Only a few days of November left...
The last few days of November will have the potential for temperatures to be a few degrees above average. More sunshine will break from the clouds as the pattern remains fairly quiet.
- Stormtracker 19 Meteorologist Alyssa Triplett